Welcome to the launch of our "Wisdom from the Playroom," where we tap into a five-year-old's hilarious and uncensored thoughts! These pint-sized philosophers will make you laugh and think with their pennyworth of wisdom. So get ready for some giggles and mind-blowing insights! This time, our young reviewer has chosen some fun and imaginative items, including a toy perfect for a slumber party.
Our reviewer has picked some unique and exciting toys, from a surprise tea set to a glittery boutique case. And as a unique twist, they've also included a few items that are perfect for a cozy night in, like a glow-in-the-dark blanket and a camera for capturing all the memories. So get ready for some adorable and insightful toy reviews as we learn about our young reviewer's top picks for the ultimate playtime.
How we choose
When choosing her favorite toys for this review, our 5-year-old was ready to dive in and make some tough decisions. Instead, she excitedly went through the mountains of toys, eyeing each one critically. "Hmm, this one's cool... but is it cooler than that one?" she muttered. Ultimately, she picked the toys that made her the giddiest with excitement and left her feeling warm and fuzzy inside. It was like a toy buffet, and she was the greedy little kid at the front of the line. We must admit that the young reviewer is already writing a novel for Santa, with her apparent preference for LOL-branded items!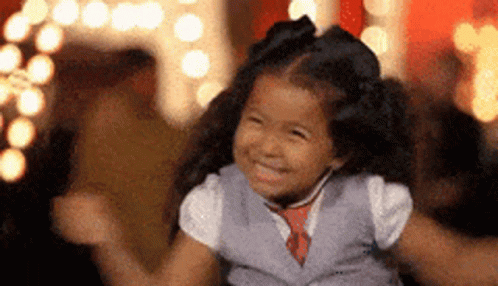 Let's check out our young reviewer's top picks without further ado!
1. LOL Surprise Deluxe Present Surprise™ Series 2 Slumber Party Theme
The L.O.L. Surprise! Slumber Party Doll Deluxe Present is a fun, interactive gift set that includes six hidden surprises, including a cake storage bin and play sand for hours of entertainment. It also features an inflatable mattress that transforms into a water bed and multicolored dolls with unique hair styles and eye colors – great for imaginative play at sleepovers or parties!
🤔
It comes in a box and I want to see what's inside 🤔
---
2. LOL Surprise Glitter Color Change Doll with 5 Surprises
The L.O.L Surprise Glitter Doll is a fun and eye-catching toy for imaginative play! This set of dolls comes with five surprises that change color when dipped in water, plus a collectible doll and an outfit. With glittery hair for easy identification, it's the perfect gift for your favorite L.O.L Surprise fan!
🤷‍♀️
It has a bubble and of course, it comes inside a ball 🤯
---
3. LOL Surprise OMG Sketches Fashion Doll with 20 Surprises
She comes with 20 surprises including two outfits, shoes, accessories, and a doll stand, and can be dressed in her unique streetwear style (hands are removable for easy dressing). She is part of the L.O.L. Surprise O.M.G. line, and is the BFF of Melrose.
👗
I like this one because it is full of colors
---
4. Dancing Robot Unicorn Kids Toy (Pink)
The Power Your Fun Unicorn robot is the perfect autonomous pet for STEM learning! It's programmable, can move around autonomously and comes with a remote control for adult supervision. Despite some design issues, this robot pet is still reasonably priced and great for kids who want to take their playtime to the next level!
🦄
There is a food bowl and a comb so I can take care of it 🤗
---
5. Magic Mixies Magical Misting Cauldron with Interactive 8 inch Blue Plush Toy
The Magic Mixies Magical Misting Cauldron is a toy that allows you to mix a potion to create a cute, interactive 8 inch plush pet. It comes with all the necessary ingredients and a wand to mix the potion in the cauldron. As you follow the spell and add the ingredients, real mist will rise from the cauldron when the potion is finished. Your Magic Mixie pet will respond to your touch and wand, performing spells and possibly even granting a wish
🎃
Because it looks like a genie pot and I can make magic potions 🍯
---
6. Jewelkeeper 15 Piece Kids Pretend Toy Tin Tea Set & Carrying Case
The JewelKeeper Toy Tin Tea Set is ideal for imaginative play! It comes with a metal handle, teapot with lid, four cups and saucers, four plates and a serving tray. It also includes a wooden-framed carrying case for neat storage. Plus, it's been safety tested and meets international standards - making it safe for children under three years old to use.
😵
My friend has one of these so I want one of those too 😎
---
7. Princess Jewelry Boutique Dress Up and Elegant Shoe
The Princess Jewelry Boutique Dress Up and Elegant Shoe set includes exquisite jewelry boutique accessories such as crowns, necklaces, earrings, bracelets, rings, and magic wands, as well as 4 pairs of dress-up shoes for girls in different colors and styles. The set comes in a beautiful pink storage box, which helps children cultivate the habit of storing and organizing their own things.
👸
All kinds of pairs of shoes!! I can change into anything I want using the tiaras 💃
---
8. SUZIYO Kids Camera, Children Digital Selfie Video Camcorder
The SUZIYO Kid's Camera is a great value for parents! It offers 24 million pixels, high-quality video, a waterproof case and a 2.4 inch LCD display with excellent image quality. Features include auto focus, built-in flash and face detection technology - all at an affordable price!
📸
I really want my own camera 😎
---
9. Cozwiv Glow in The Dark Blanket for 1-10 Year Old Girl Birthday Gifts Ideas
Get the perfect travel blanket with Cozwiv Glow in the Dark Blanket. It's ultra-light weight and features a glowing unicorn design on one side, while the other has a black print. Enjoy moonlight-like illumination even when there isn't any real moonlight around - but bear in mind that it doesn't have any padding, so your little one may not be able to cuddle up with their teddy bear before bedtime.
😲
Oh my god I love it !!!! 😍
---
10. iOAtiO Pretend BBQ Play Set for Kitchen
The iOAtiO Pretend BBQ Play Set is an excellent toy for your child. It's packed with 22 pieces and realistic utensils, plus it has no sharp edges or smells - so you can use it outside without any worries. Not to mention, your little one will have hours of fun perfecting their cooking skills while they create delicious pretend meals and hone their hand-eye coordination!
👨‍🍳
I am gonna cook some food with it 🍔🍕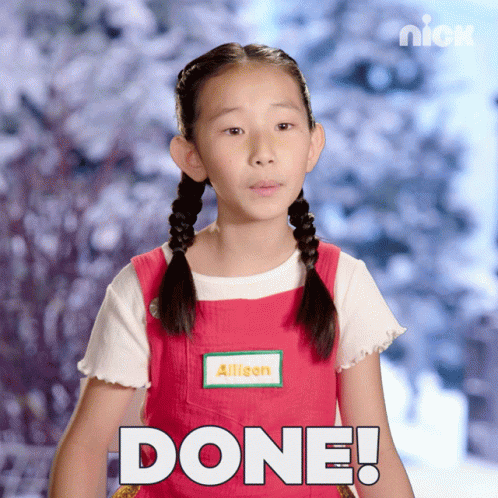 From the perfect slumber party toy to an array of dolls , our young reviewer has displayed an incredible eye for fun and creativity. With these picks, we can only imagine the exciting stories that will soon come from her playroom!