Outdoor activities are essential for children's physical and mental health. They provide opportunities for children to get exercise, fresh air, and sunshine. Outdoor activities also help children learn about the world and develop their imaginations.
In today's world, it is more important than ever for children to spend time outdoors. Many children spend hours each day watching television or playing video games. This can lead to obesity, lack of exercise, and vitamin D deficiency. Outdoor activities can help to reduce these risks.
Children who spend time outdoors are more likely to be healthy and happy. They are also more likely to develop into well-rounded adults. So if you are looking for ways to improve your child's health and well-being, encourage them to spend time outdoors.
Here is a list of 10 easy outdoor activities for toddlers. These kids' activities are fun and educational, and they will help your toddler get some exercise and fresh air.
Nature Scavenger Hunt (18 months - 6+ years)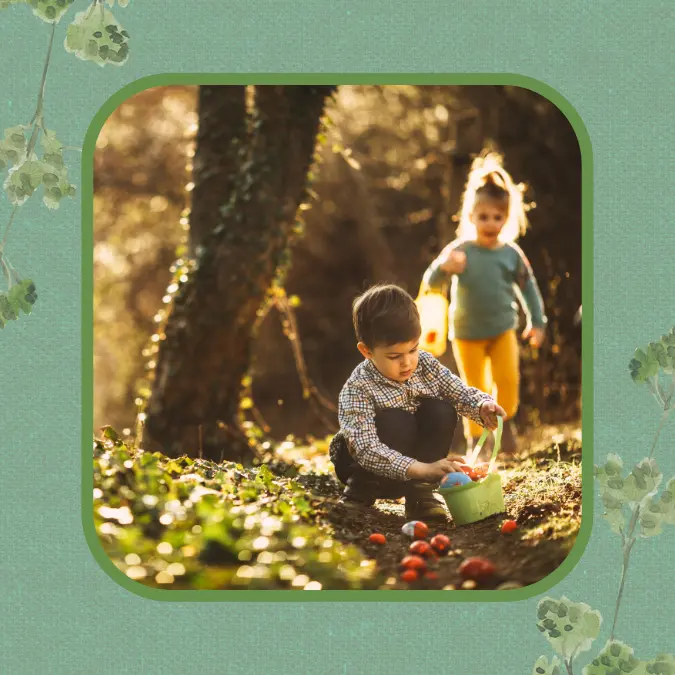 A nature scavenger hunt is a delightful and fun way for toddlers to explore the great outdoors while developing essential skills while playing an active game. They'll be honing their observation and problem-solving abilities as they search for various items like leaves, flowers, rocks, or sticks. This engaging activity encourages curiosity and a love for nature while refining fine motor skills as toddlers pick up and handle different objects. Moreover, the scavenger hunt can be a fantastic opportunity to bond with your little ones as you help them identify items and learn about the world around them. So, grab a simple list or visual guide, and set out on a thrilling adventure with your toddler, watching them grow and learn in the process!
What We Love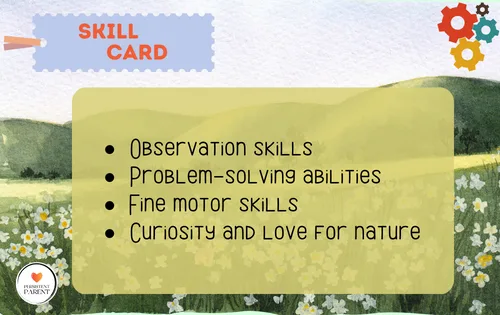 ---
Sidewalk Chalk Drawing (2 - 6+ years)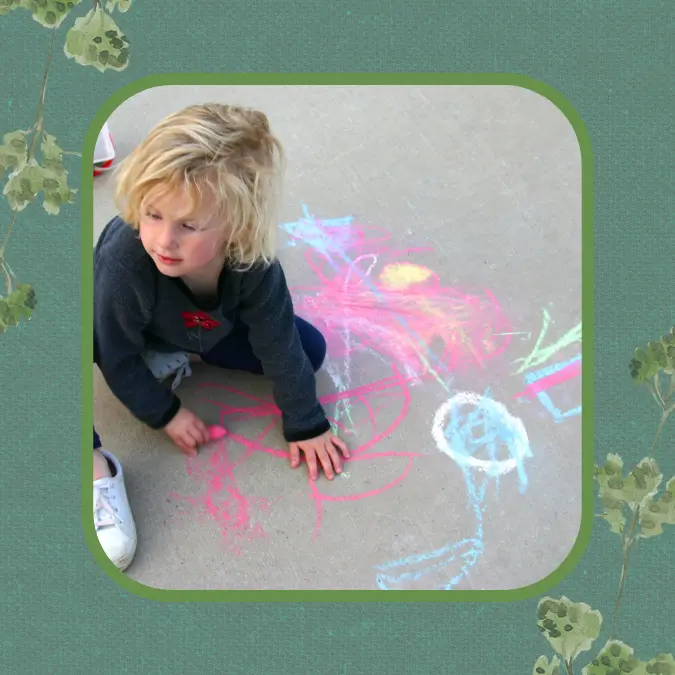 Unleash your toddler's inner artist with sidewalk chalk drawing, an outdoor activity that allows them to express their creativity and imagination. As they draw pictures or write letters on the sidewalk or driveway, they will develop fine motor skills, hand-eye coordination, and spatial awareness.
This colorful activity also encourages language development and early literacy as you talk about their drawings and help them recognize shapes or letters. In addition, sidewalk chalk drawing fosters a fun and loving atmosphere where toddlers can experiment with colors and designs while parents or caregivers can join in and create their masterpieces. So, grab some chalk and watch your toddler's imagination soar, all while building essential skills for their growth and development.
Our household uses food coloring on rice or dyed powders to create Rangoli designs. This colorful and vibrant decoration is typically seen during festivals and special occasions in India, adding a festive touch to the celebration. Our children loved to participate in making Rangoli designs, and they spent hours playing in our driveway, making a colorful mess.
What We Love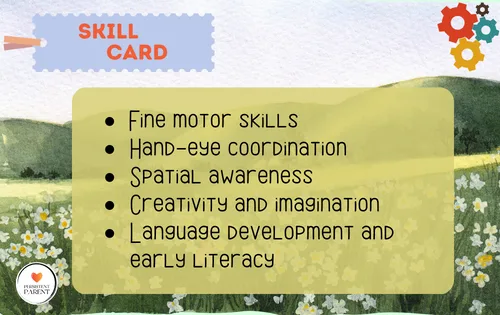 ---
Bubbles (18 months - 5+ years)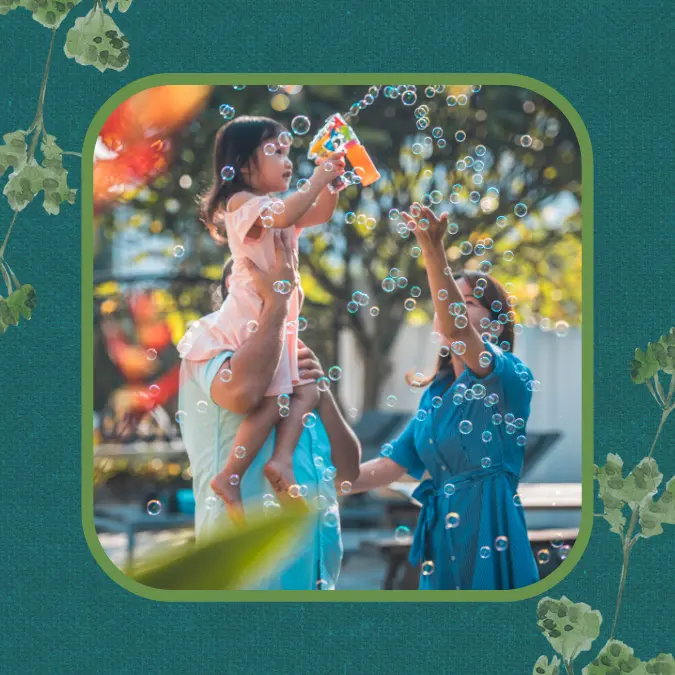 There's something magical about bubbles that captures the hearts of toddlers and adults alike. This simple yet enchanting activity allows your little one to chase and pop bubbles, promoting hand-eye coordination, gross motor skills, and spatial awareness. As your toddler reaches out to touch the bubbles, they'll strengthen their arm and leg muscles while refining their balance and agility. In addition, bubbles can inspire wonder and curiosity as toddlers observe their colors and reflections and try to understand how they form and disappear. Share the joy and excitement of bubble play with your child, and you'll be fostering a fun-loving environment where they can learn, grow, and create cherished memories.
What We Love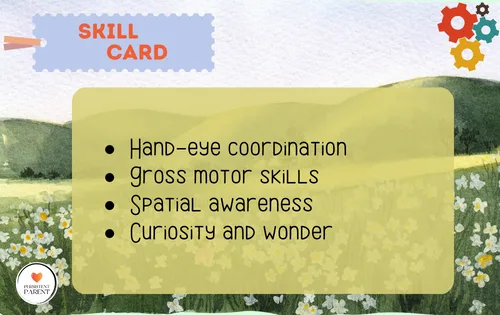 ---
Picnic (18 months - 6+ years)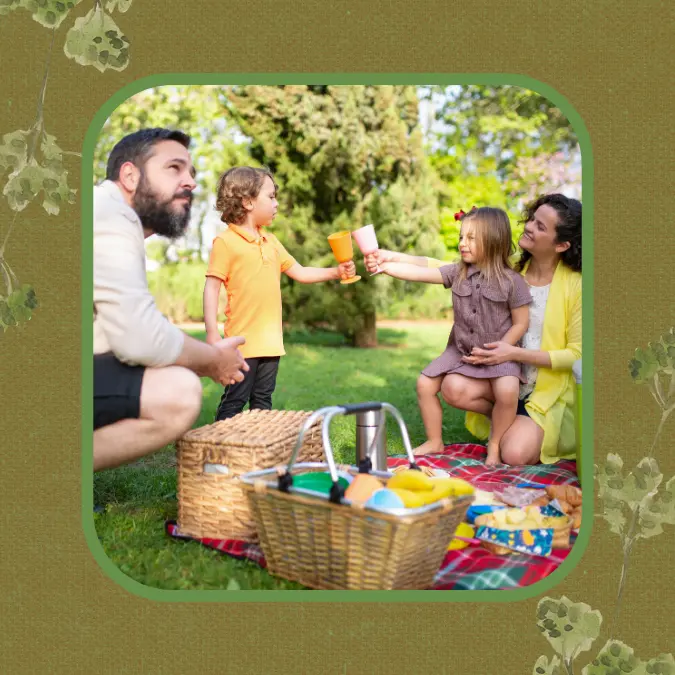 A picnic is a delightful way to combine mealtime with outdoor exploration, creating a memorable experience for you and your toddler. Having a picnic at a local park or in your backyard lets your little one enjoy nature's sights, sounds, and smells while savoring their meal. This relaxed setting can promote healthy eating habits and social skills as toddlers learn to share food and converse with others. Additionally, picnics encourage gross motor development and independence as children move around to explore their environment and practice eating with their hands or utensils. You can even get your toddler involved in the meal planning to amp up the excitement levels! So, pack a simple meal, lay out a blanket, and share the joy of a fun-loving picnic with your toddler, nurturing their growth and fostering a love for the outdoors.
What We Love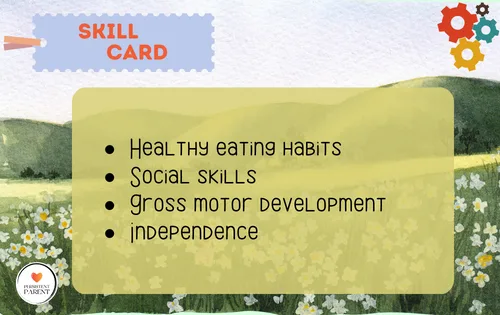 ---
Water Play (18 months - 6+ years)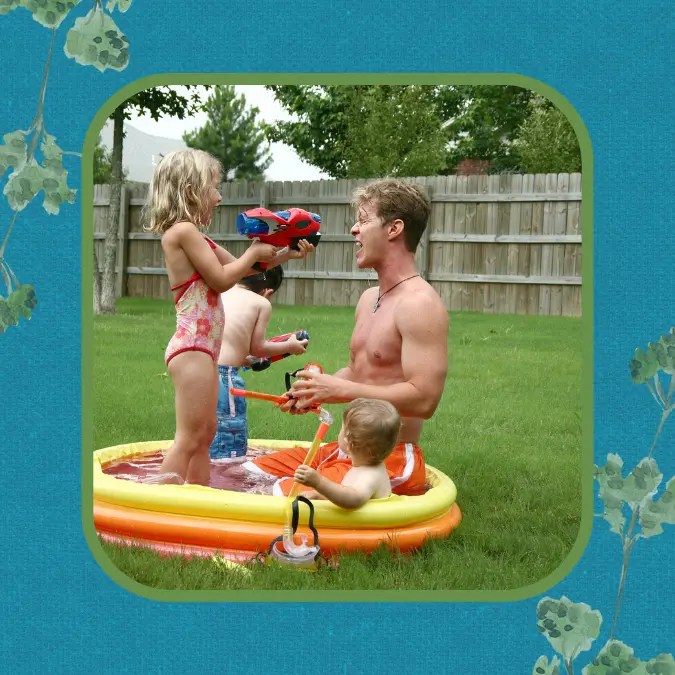 Water play is an excellent splashing time for toddlers, offering endless fun while helping them develop essential skills. By setting up a small, shallow kiddie pool or using a water table, your little one can splash, pour, and play with water a few toys in a safe and controlled environment. This engaging activity promotes fine motor skills, hand-eye coordination, and cognitive development as toddlers manipulate toys, pour water, and experiment with concepts like cause and effect or volume. In addition, water play fosters social and emotional development as children take turns, share toys, and express excitement with peers or caregivers. So, break out the water toys and watch your toddler gleefully explore the world of water play, learning valuable skills and creating fond memories.
What We Love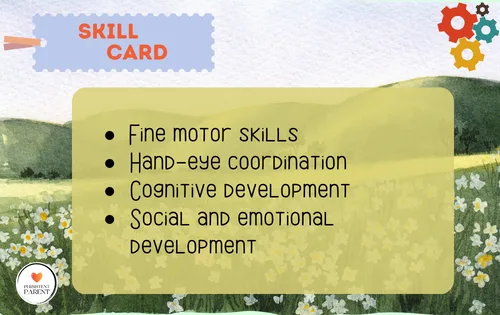 ---
Sandbox Play (18 months - 5+ years)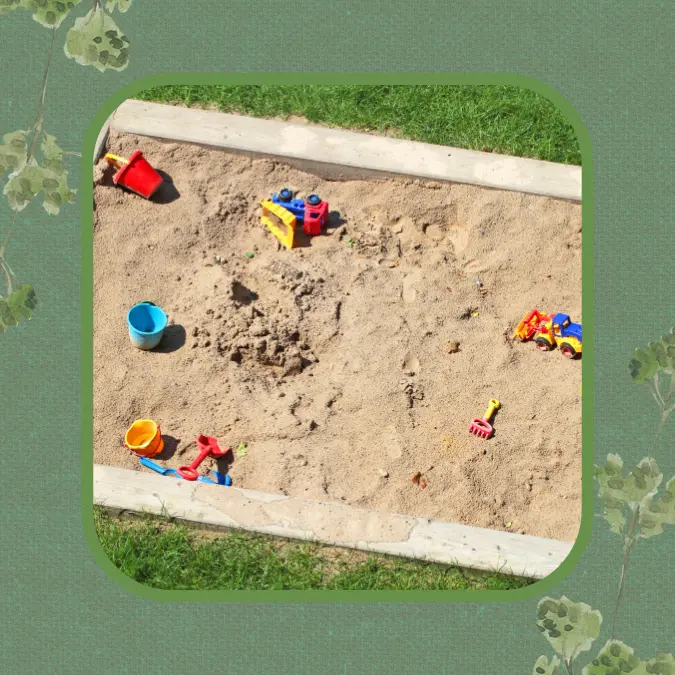 Sandbox play is a treasure trove of fun and learning for toddlers as they dig, build, and explore with shovels, buckets, and other toys. Providing a sandbox or a small container with sand creates an environment where your little one can develop fine motor skills, hand-eye coordination, and spatial awareness. As they mold shapes, build sandcastles, or enjoy the tactile sensation of sand, they'll also nurture their creativity and imagination. In addition, Sandbox play encourages social skills and cooperation as children learn to share toys, work together on projects, and communicate their ideas with others. So dive into the sandbox world, play with your toddler, and watch them grow, learn, and have a blast in this engaging, hands-on activity. Our local playground also offers sand or wood chip to help with sensory play, so check in your community.
What We Love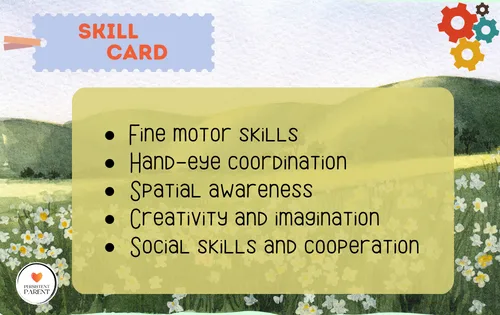 ---
Gardening (2 - 6+ years)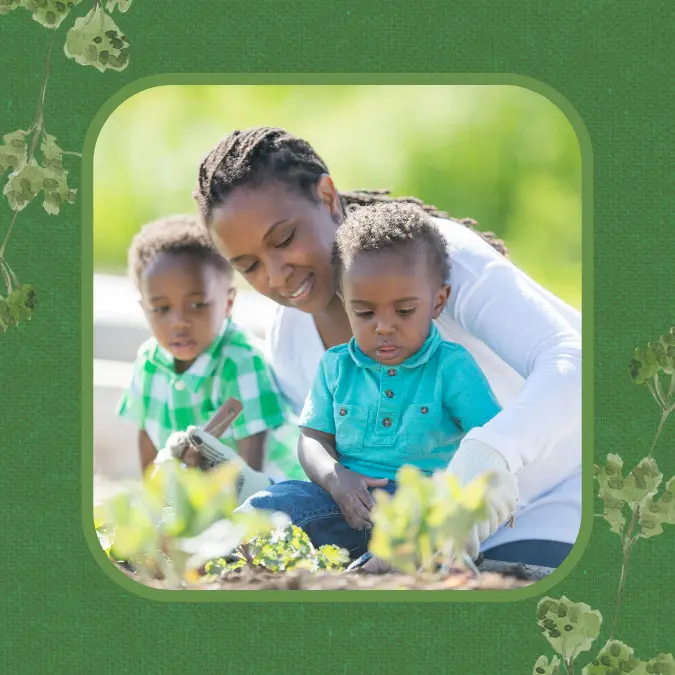 Gardening with your toddler is a delightful way for most kids to connect with nature while nurturing their growth and development. By providing child-sized gardening tools, your little one can help plant seeds, water plants, or dig in the dirt, fostering a sense of responsibility and accomplishment. As they work alongside you, they'll develop fine motor skills, hand-eye coordination, and an understanding of cause and effect as they observe plants grow over time. Gardening also teaches patience and care, as well as an appreciation for the environment and the life cycle of plants. Conversations about the garden's inhabitants, such as insects, birds, and other critters, can also enrich your toddler's language development and understanding of the natural world. So, dig into the dirt with your little ones and watch them bloom as they learn valuable skills and form lasting memories in the garden.
What We Love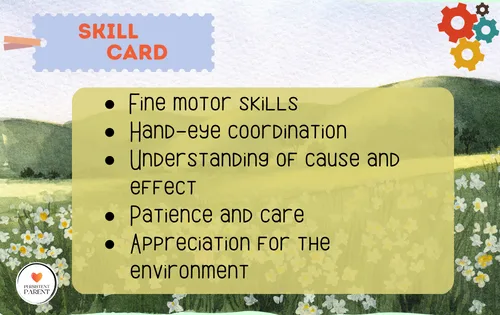 ---
Feed The Birds (2 - 6+ years)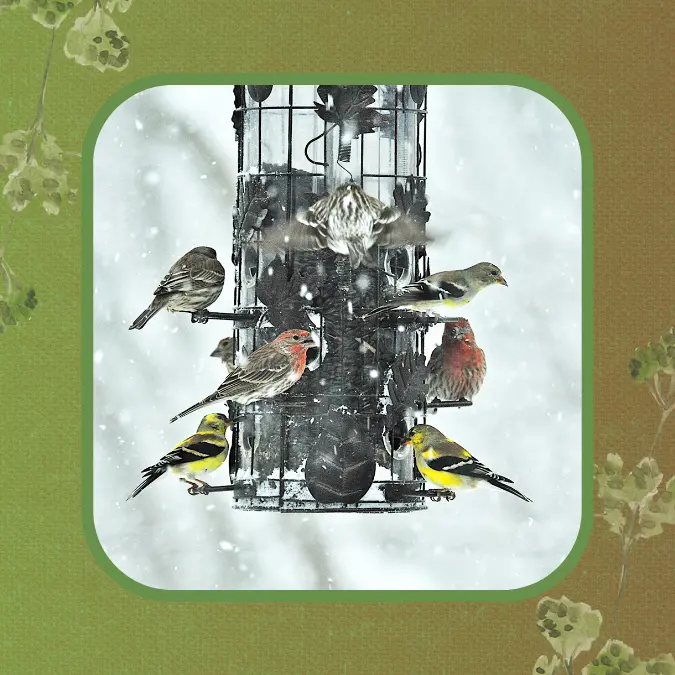 Introducing your toddler to the enchanting world of birds is such a fun way beautiful way to foster their love for nature and develop essential skills. By making a simple bird feeder using a pine cone, peanut butter, and birdseed, your child will engage in a hands-on activity that strengthens their fine motor skills and hand-eye coordination. As they observe the birds visiting the feeder, they'll develop their attention span, patience, and understanding of different species and their behaviors. Feeding the birds also encourages a sense of empathy and responsibility as your toddler learns to care for and appreciate the creatures in their environment. Share this delightful experience with your little one, and watch them grow in their understanding and appreciation of the natural world while nurturing their curiosity and love for the outdoors.
Bonus: If you find squirrels as entertaining as we do, you can get squirrel feeders and bags of squirrel food (usually corn, sunflower seeds, and peanuts) or just give them bird seed since they enjoy that too. Our kids all enjoy putting dried corncobs out for the squirrels and bunnies!
What We Love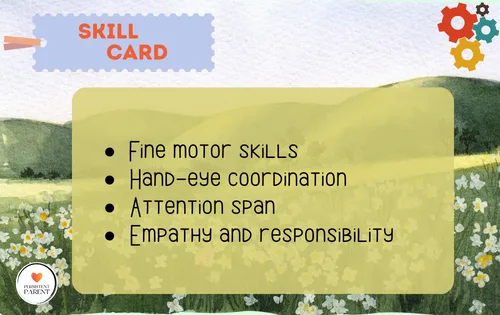 ---
Nature Walk (18 months - 6+ years)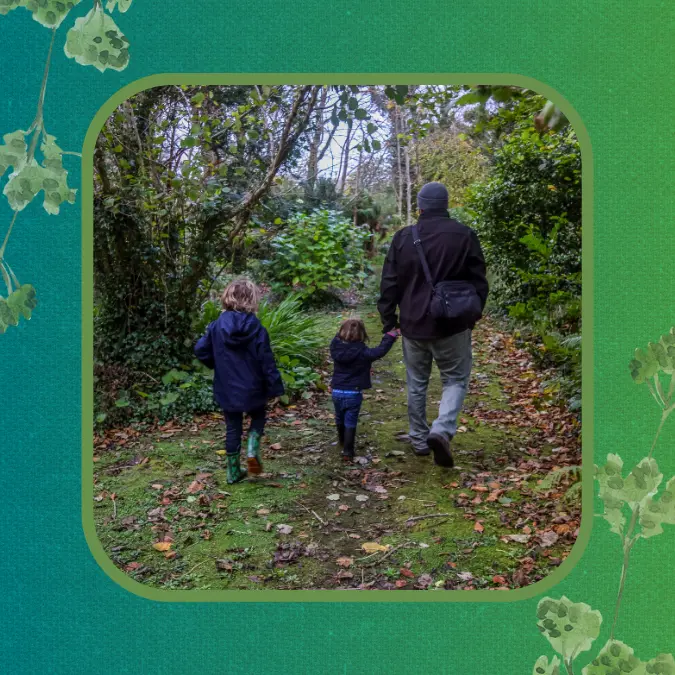 A leisurely nature walks with your toddler is a fantastic way to immerse them in the beauty and wonder of the great outdoors while fostering their physical and cognitive development. As you stroll through a park or nature trail, your little one will practice their gross motor skills, balance, and coordination by navigating different terrains and obstacles. Encouraging your toddler to observe and engage with their surroundings helps develop their attention span, curiosity, and understanding of the natural world. You can enrich the experience by discussing the plants, animals, and other exciting features you encounter, supporting their language development and building their vocabulary. Embark on a nature walk with your child and watch them grow, learn, and appreciate the world around them as they explore the wonders of the great outdoors.
What We Love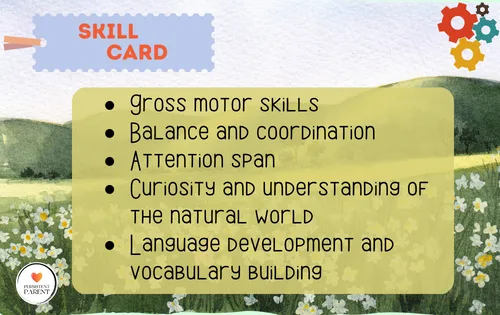 ---
Play Catch (2 - 6+ years)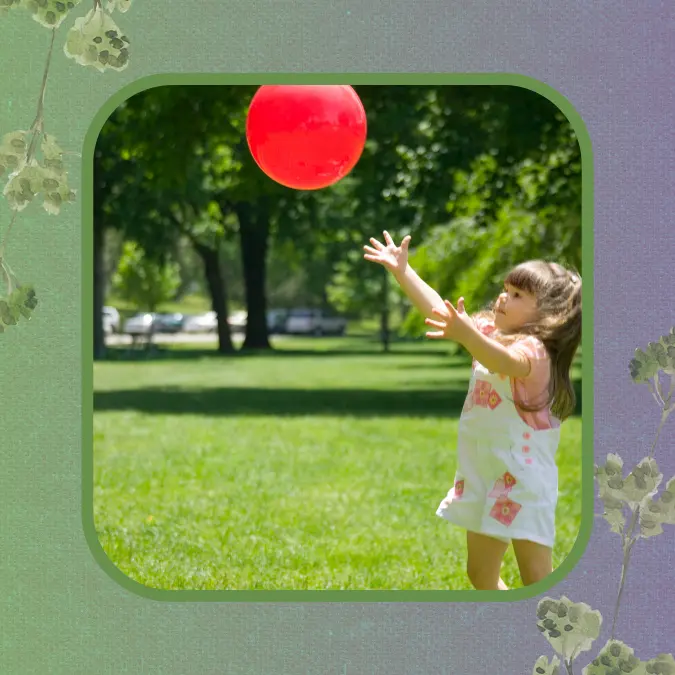 Playing Catch with your toddler is a fun and engaging way to bond with them while helping them develop essential physical and cognitive skills. Using a soft, lightweight ball can create a safe and enjoyable environment for your little one to practice hand-eye coordination, gross motor skills, and spatial awareness. Throwing and catching the ball will strengthen their arm and leg muscles and improve their balance and reaction time. Playing catch also fosters social skills as children learn to take turns and communicate with their playmates or caregivers. So, grab a ball and share the joy of playing Catch with your toddler, nurturing their growth and development through a simple yet rewarding outdoor activity.
What We Love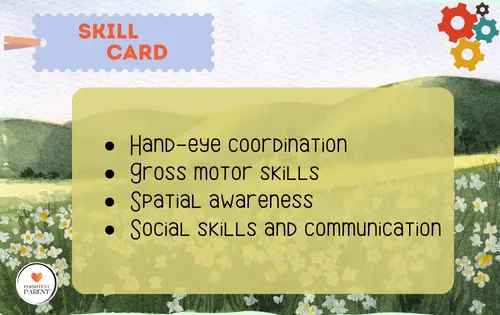 In conclusion
Outdoor activities are crucial in shaping a child's development, overall well-being, and appreciation for the world around them. By embracing the myriad of opportunities nature offers, you provide your child with a foundation for lifelong learning, curiosity, and a love for the outdoors. As you engage in these activities, you strengthen the bond between you and your child and contribute to their growth across various developmental domains. So, take the time to venture outside and experience the joys of outdoor play with your little one, creating cherished memories and fostering a healthy, well-rounded, and happy child. The world is your playground, and the possibilities are limitless.
P.S. If you are stuck indoors, check out our activity worksheets.
Questions And Answers
What are gross motor skills?
Gross motor skills involve the body's large muscles, such as the arms, legs, and torso. They are required to walk, run, jump, and climb. Gross motor skills are essential for everyday tasks, such as dressing and eating. They are also necessary for playing sports and other physical activities. These skills help children learn to control their bodies and explore their environment.
What are fine motor skills?
Fine motor skills are the ability to use the small muscles in the hands and fingers to make precise movements. They are important for writing, using a computer mouse, and playing a musical instrument. Some fine motor skills are learned in the first few months of life, while others take years to develop.
Recommended Reads