Christmas is a time for joy, wonder, and celebration. It's a time to come together with loved ones and create special memories that will last a lifetime. One of the best ways to get into the holiday spirit is by reading Christmas books with your children. These books are filled with the magic and wonder of the holiday season, and they are sure to bring a smile to the faces of kids of all ages.
In this article, we'll be sharing fourteen terrific Christmas books that are perfect for children aged 5 to 10. These books are full of heartwarming tales, gorgeous illustrations, and sweet messages about the true meaning of Christmas. So grab a cup of hot cocoa, snuggle up by the fireplace (or grab a fireplace video off of YouTube to run in the background), and get ready to dive into some of the best Christmas books we have found!
We've included some fireplace ambience links below to help you set the cozy festive mood:
1. "The Polar Express" by Chris Van Allsburg
"The Polar Express" is a holiday classic that has captured the hearts of children and adults alike for decades. This beautiful book tells the story of a young boy who takes a magical journey to the North Pole on Christmas Eve. What makes "The Polar Express" such a special Christmas story is its message about the power of believing. In addition to its touching story, "The Polar Express" is also known for its gorgeous illustrations. Chris Van Allsburg's detailed, dreamlike artwork brings the story to life in a way that kids will love....you can almost hear the train whistle passing by!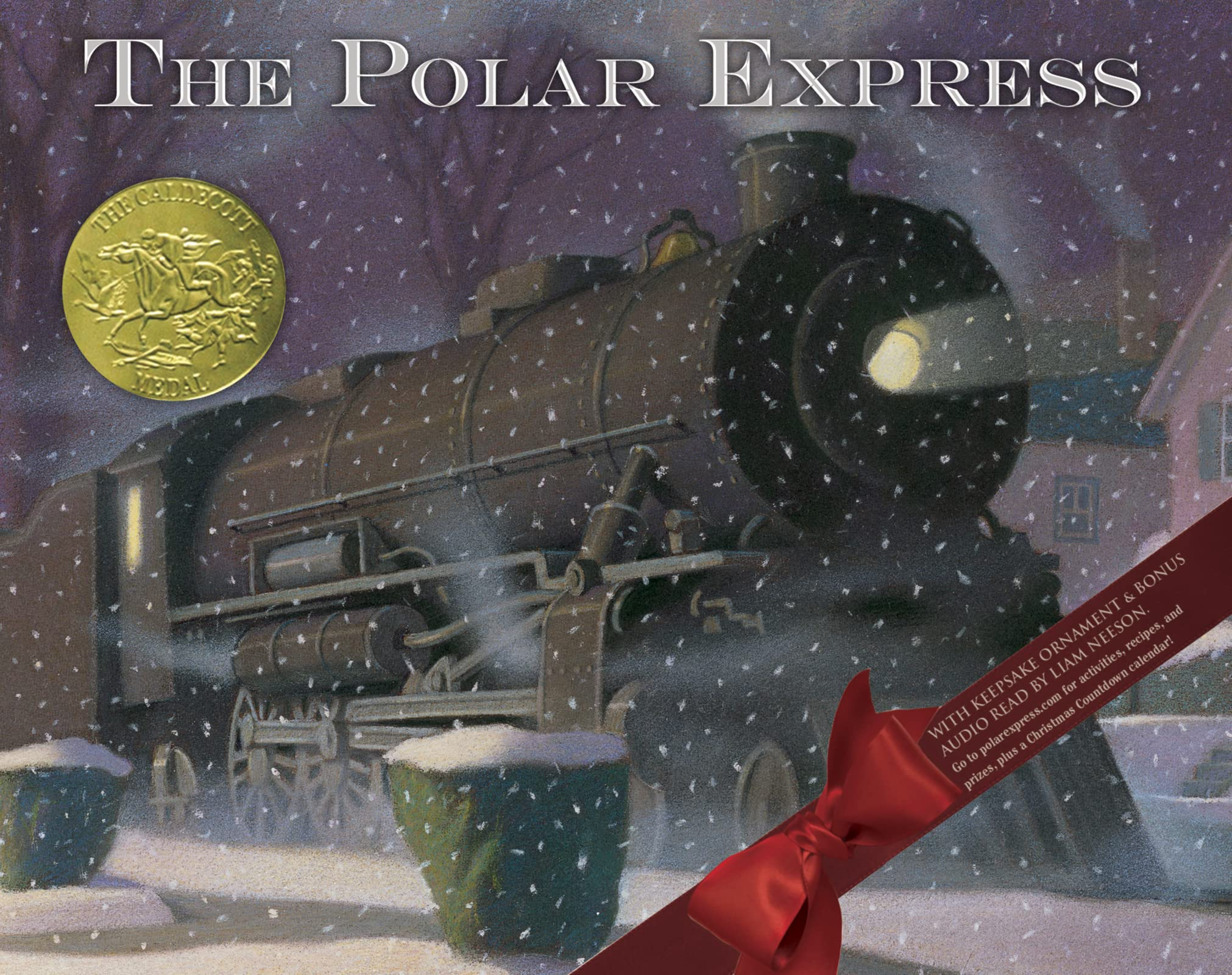 2. "How the Grinch Stole Christmas" by Dr. Seuss
"How the Grinch Stole Christmas" is another holiday classic that has been loved by generations of children. This delightful story tells the tale of the Grinch, a mischievous creature who lives in a cave on the top of a mountain. Determined to ruin Christmas for the Whos down in Who-ville, the Grinch sets out to steal all of the town's Christmas decorations and gifts.
As the Grinch carries out his plan, he discovers that Christmas isn't about the gifts or decorations - it's about the love and joy that we share with others. In the end, (and with the help of Cindy Lou Who), the Grinch learns the true meaning of Christmas and becomes a changed creature, filled with the jolly, merry spirit of the holiday season.
Dr. Seuss's whimsical rhymes and illustrations make "How the Grinch Stole Christmas" a joy to read. It's a book that kids will want to come back to again and again during the holiday season.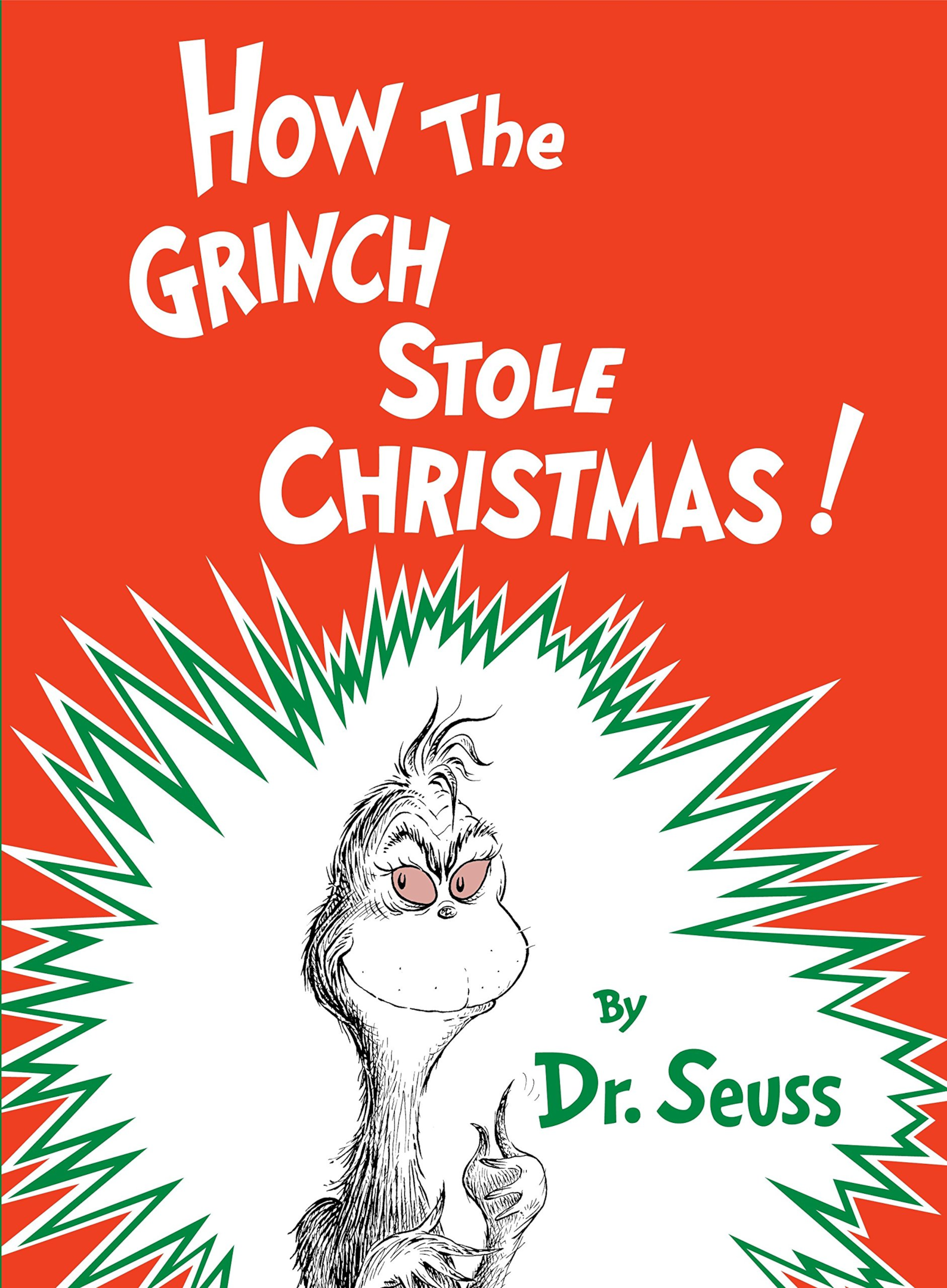 3. "Mr. Willowby's Christmas Tree" by Robert Barry
The story begins with Mr. Willowby, a wealthy man who lives in a grand mansion, cutting down a tall and majestic "perfect Christmas tree" for his home. However, when it is brought inside, he realizes that the tree is too tall for his parlor. He requests that his butler cut off the top of the tree so that it will fit. Determined not to let it go to waste, Mr. Willowby's butler, Baxter, decides to send the top to the upstairs maid, Miss Adelaide, to use in her room. Miss Adelaide loves it but finds that it's too big for her space, so she too cuts the top off.
As the tree continues to make its way from home to home, it brings joy and cheer to everyone who sees it. From a group of playful rabbits to a family of field mice, the tree touches the lives of many and brings them together in the spirit of Christmas.
With its sweet message about the true meaning of Christmas and beautiful illustrations, "Mr. Willowby's Christmas Tree" is a delightful read for children of all ages. It is a perfect addition to any holiday reading list and is sure to remain a beloved classic for years to come.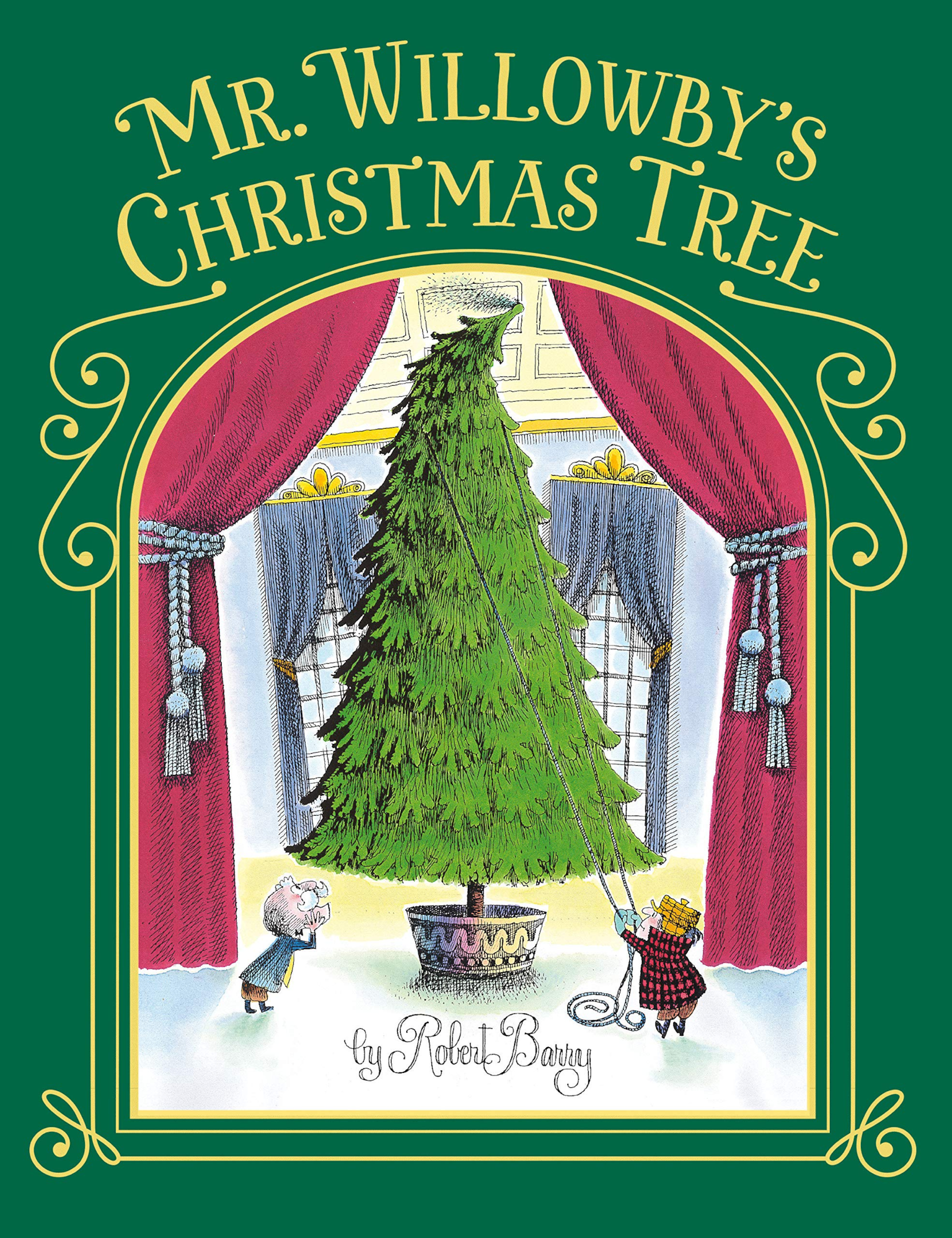 4. "The Night Before Christmas" Classic Edition by Clement Clarke Moore and Charles Santore
"The Night Before Christmas" is a beloved holiday poem written by Clement Clarke Moore in 1823. It tells the story of St. Nicholas, also known as Santa Claus, as he delivers presents to good boys and girls on Christmas Eve. With its rhythmic verse and jolly spirit, "The Night Before Christmas" is a must-read for children of all ages.
The enduring classic edition of "The Night Before Christmas," illustrated by Charles Santore, brings this timeless poem to life with stunning illustrations that highlight the magic and wonder of the holiday season. Santore's beautiful artwork captures the soul of the characters and scenes of the poem, making it a perfect read-aloud book for children and families.
In this edition, Moore's original poem is presented in its entirety, complete with the famous opening lines: "Twas the night before Christmas, when all through the house, not a creature was stirring, not even a mouse." From there, the poem tells the story of Santa's arrival on Christmas Eve, his visit to the homes of good boys and girls, and his eventual departure on his sleigh, drawn by eight tiny reindeer (sans the infamous red-nosed reindeer that wasn't brought to life until many years after the poem was originally printed.)
Whether you are a fan of classic literature or simply looking for a festive holiday read, "The Night Before Christmas" classic edition is sure to be a hit with children and adults alike. This particular version has a special four-page foldout that makes the book interactive and just that much more fun!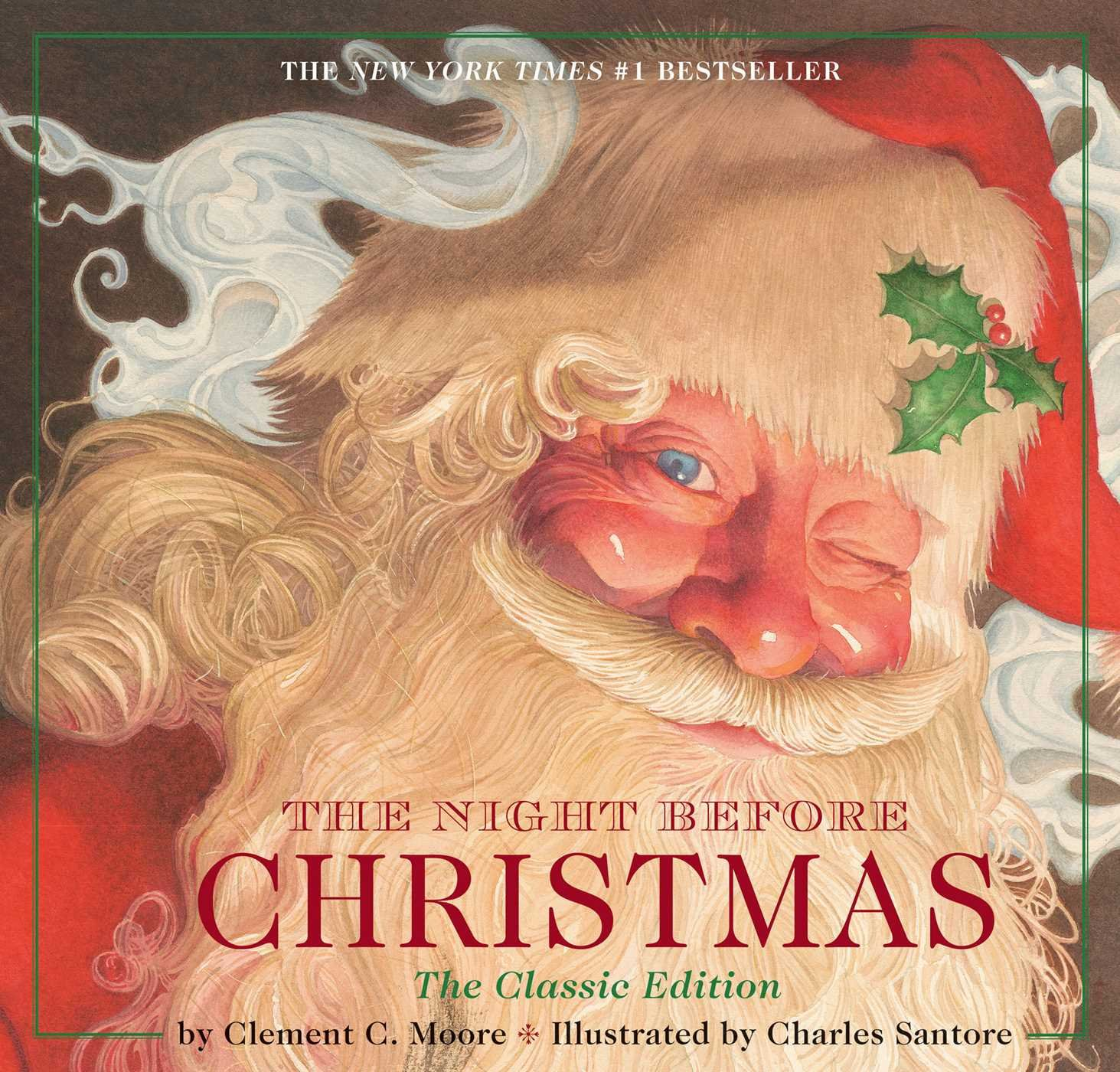 5."The Jolly Christmas Postman" by Janet and Allan Ahlberg
"The Jolly Christmas Postman" by Janet and Allan Ahlberg is a delightful interactive book that is sure to become a holiday favorite for children. This beautifully illustrated story follows the adventures of the Jolly Christmas Postman as he delivers holiday cards and gifts to a variety of characters from some of your favorite children's books.
Each spread of the book features a different envelope that can be opened to reveal a holiday card or gift. As children help the Jolly Christmas Postman deliver the mail, they will encounter familiar characters such as the Big Bad Wolf, Cinderella, and Goldilocks, all decked out in their holiday finest.
In addition to the interactive envelopes, "The Jolly Christmas Postman" also features charming illustrations and playful storylines that will keep children engaged and entertained. The Ahlbergs' signature style, combining whimsy and humor with a touch of nostalgia, makes this book a pleasure to read.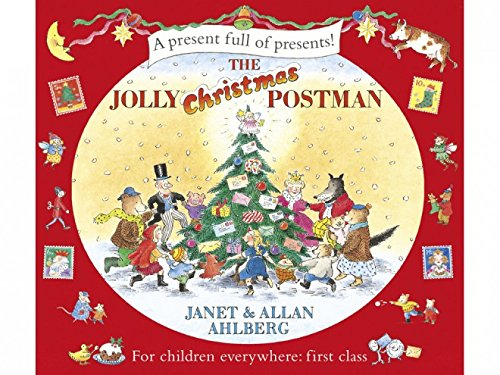 6. "The Christmas Owl" by Gideon Sterer and Ellen Kalish
This sweet Christmas story celebrates kindness, compassion, and the real meaning of Christmas. The twist is that it's inspired by the true story of a little owl found inside the Rockefeller Center Christmas Tree and the author who ended up being her rehabilitator. This is a heartwarming, sweet tale from the perspective of the little owl, making animal friends, embracing a new life, and being filled with Christmas spirit while learning what this Christmas thing is all about.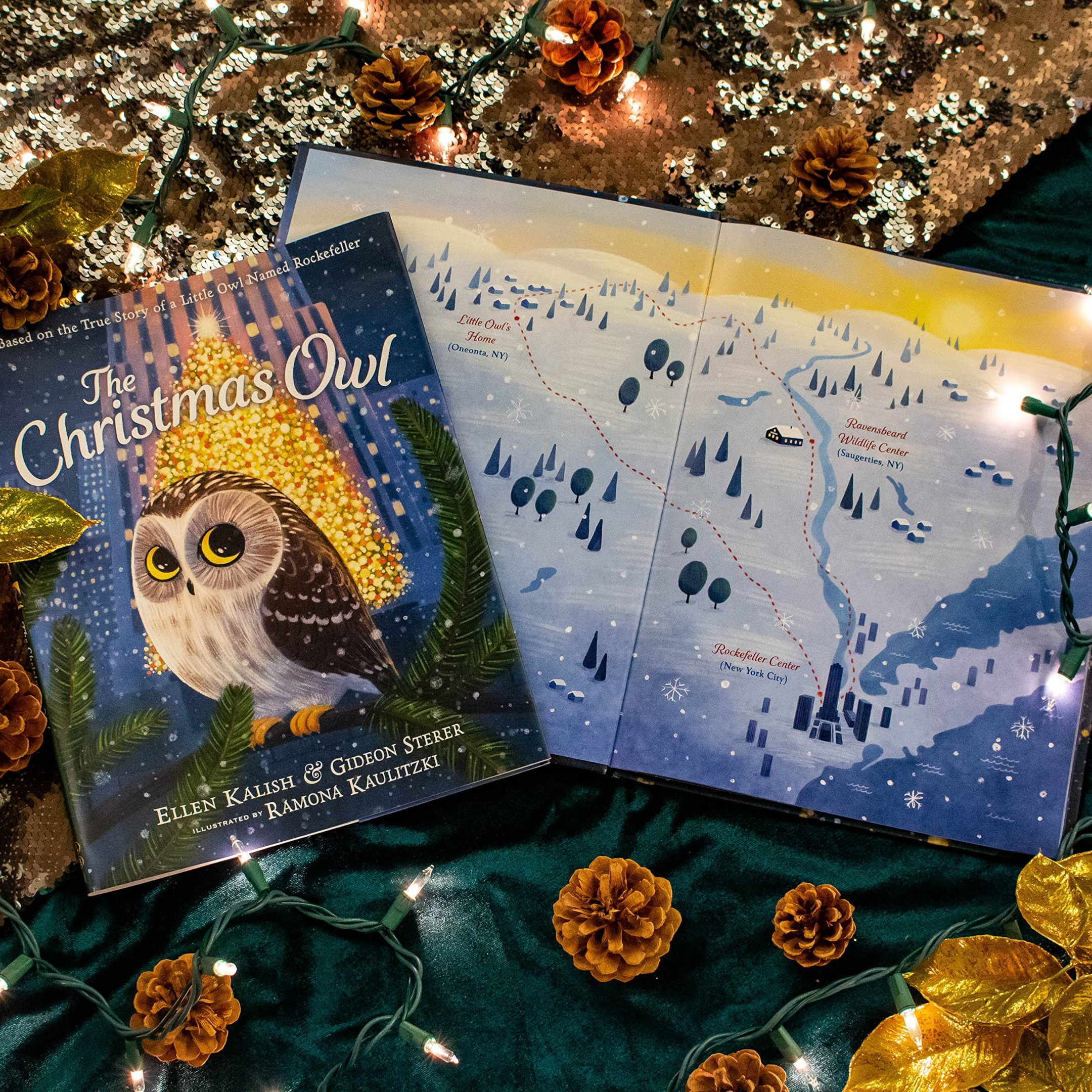 7. "Little Red Sleigh" by Erin Guendelsberger
A heartwarming Christmas story that teaches children that they really can be anything they want to be if they work hard and do not give up on their dreams. The Little Red Sleigh uses determination to make her dreams come true (become Santa's sleigh and fly with him on Christmas) with the help of good friends. This isn't one of the most well-known Christmas books on our list, but it's a uplifting story that has all the right elements to celebrate Christmas while also encouraging dreams, self-confidence, friendship, and courage. Let your kids absorb the beautiful illustrations while listening to the Little Red Sleigh overcome the "impossible."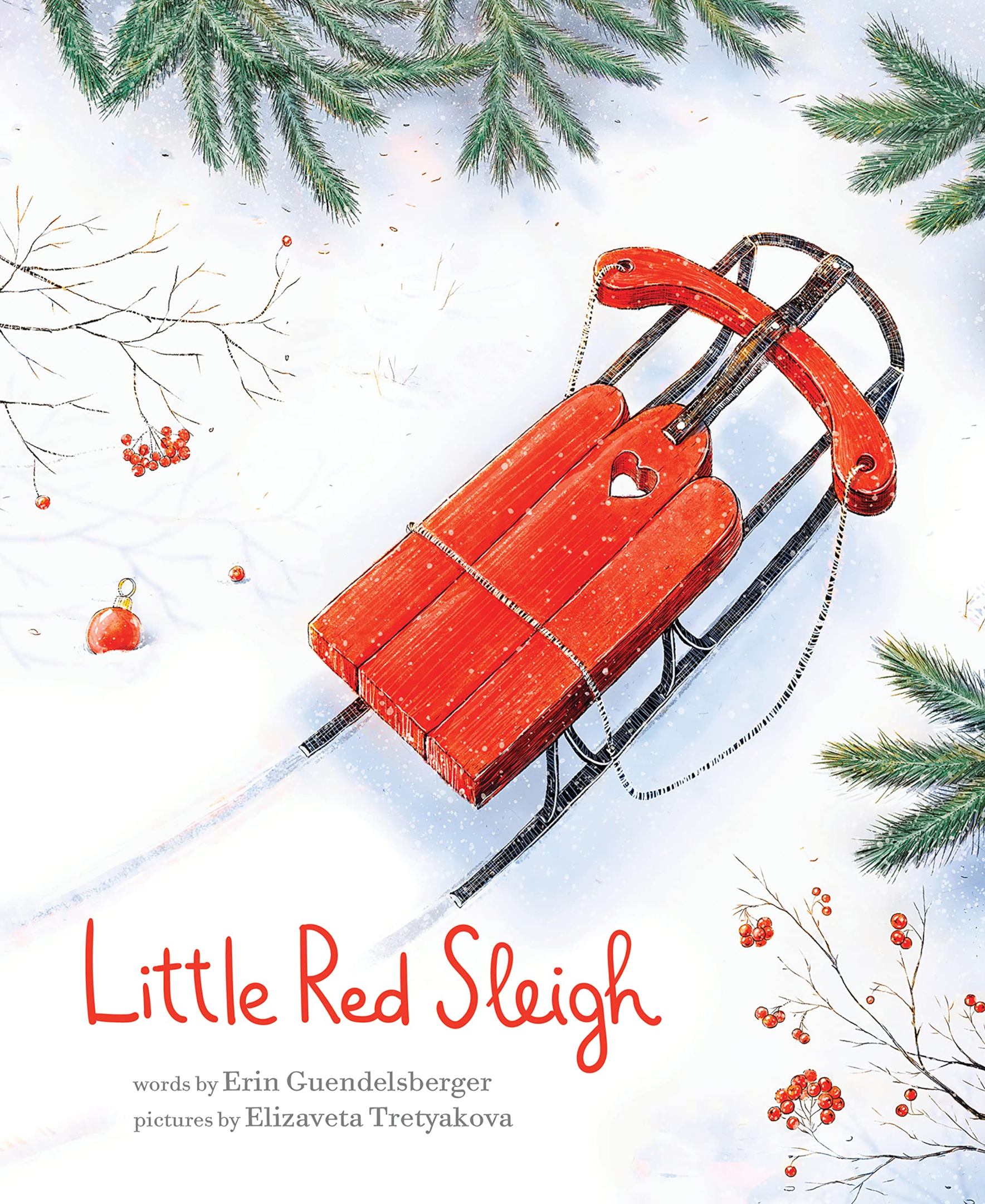 8. "The Mouse in the Hammock, A Christmas Tale" by Bethany Brevard
This sweet story is about a little mouse taking care of the house and Christmas preparations each night after everyone has gone to bed. It serves as a touching lesson for children that no one is too small to do good deeds and that every act of kindness matters. This book focuses less on the presents and more on the true spirit of Christmas- gratitude, kindness, service, and love.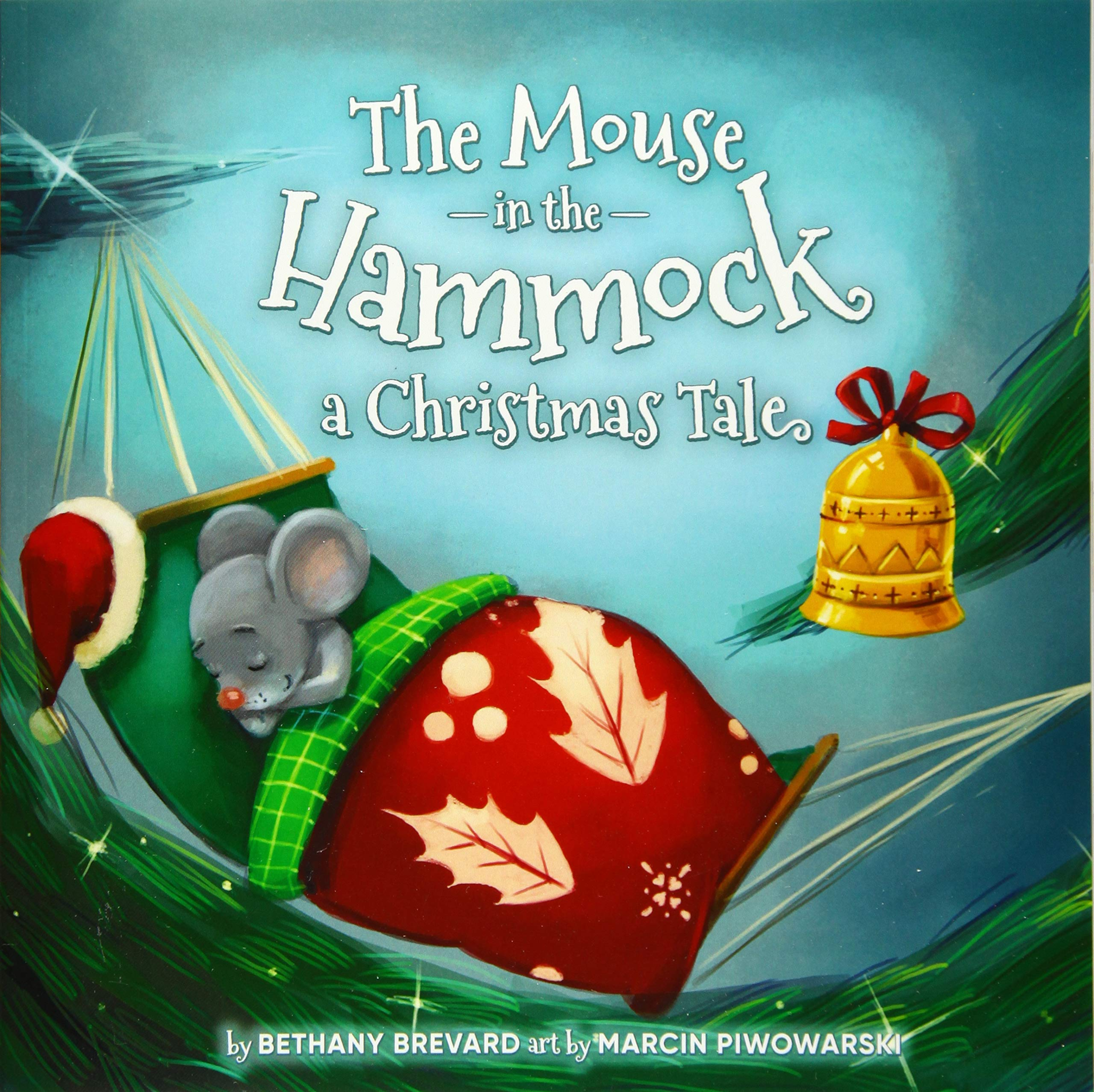 9. "The Twelve Days of Christmas" by Laurel Long
Laurel Long takes the traditional Christmas carol "The Twelve Days of Christmas," which is a popular holiday song that has been around for hundreds of years and puts it together with stunning art in this gorgeously illustrated Christmas book that certainly makes the list of timeless Christmas books. The song consists of a series of increasingly extravagant gifts that are given on each of the twelve days of Christmas. The gifts include things like "five golden rings," "seven swans a-swimming," and "twelve drummers drumming." Like the song lyrics, each page has the objects from the previous verse added to the artwork, along with the current verse. The real value of this particular version of the song turned book is the museum-quality "oil painting" detailed illustrations that captivate readers of all ages. Just look at this snippet from one of the reviews:
"The Twelve Days of Christmas," illustrated by Laurel Long, is an absolute gem to be treasured by your family for years to come. I have been an elementary teacher and have collected children's picture books, especially children's Christmas picture books, and I can truthfully say this is one of the most beautifully illustrated children's Christmas books I have ever seen...."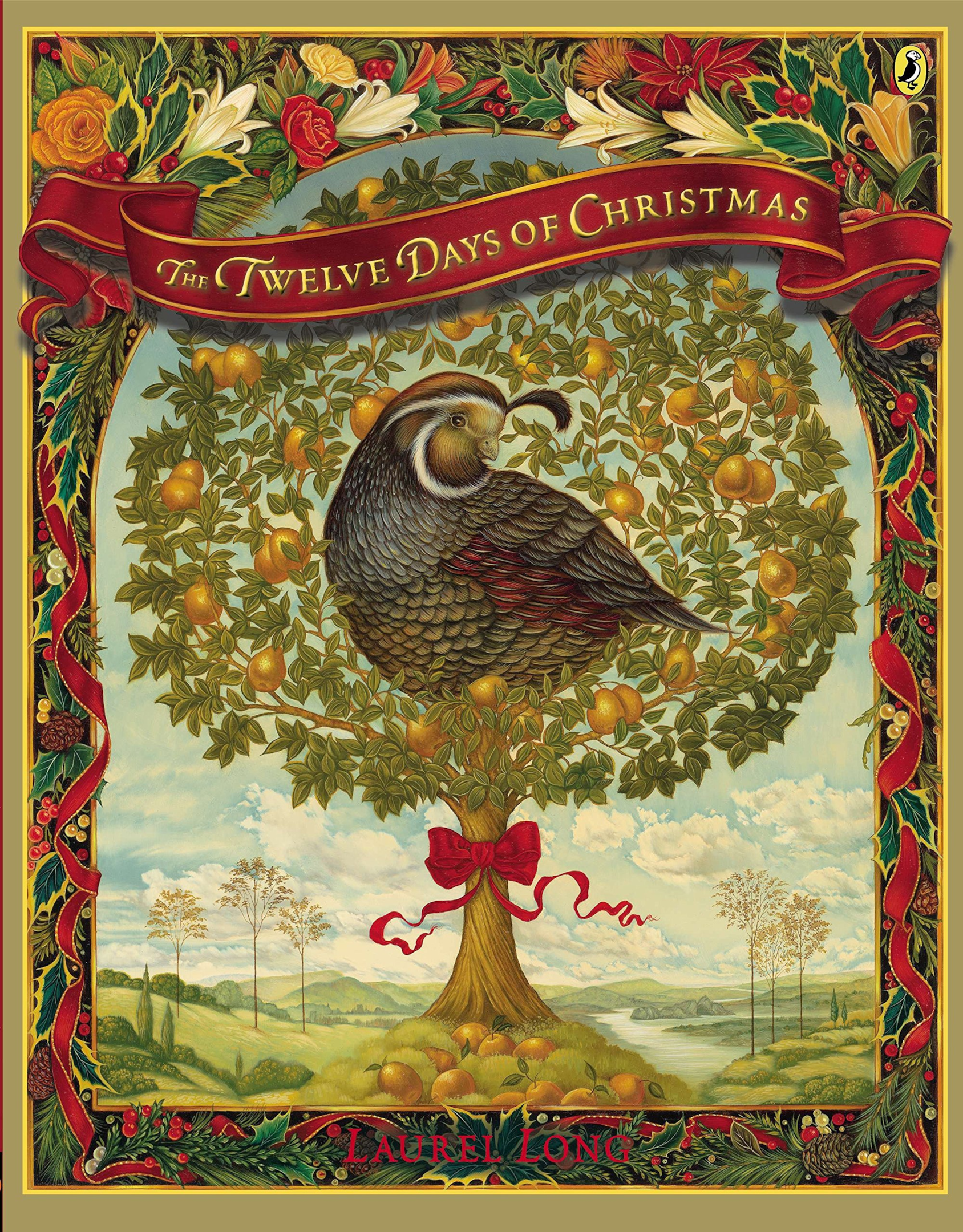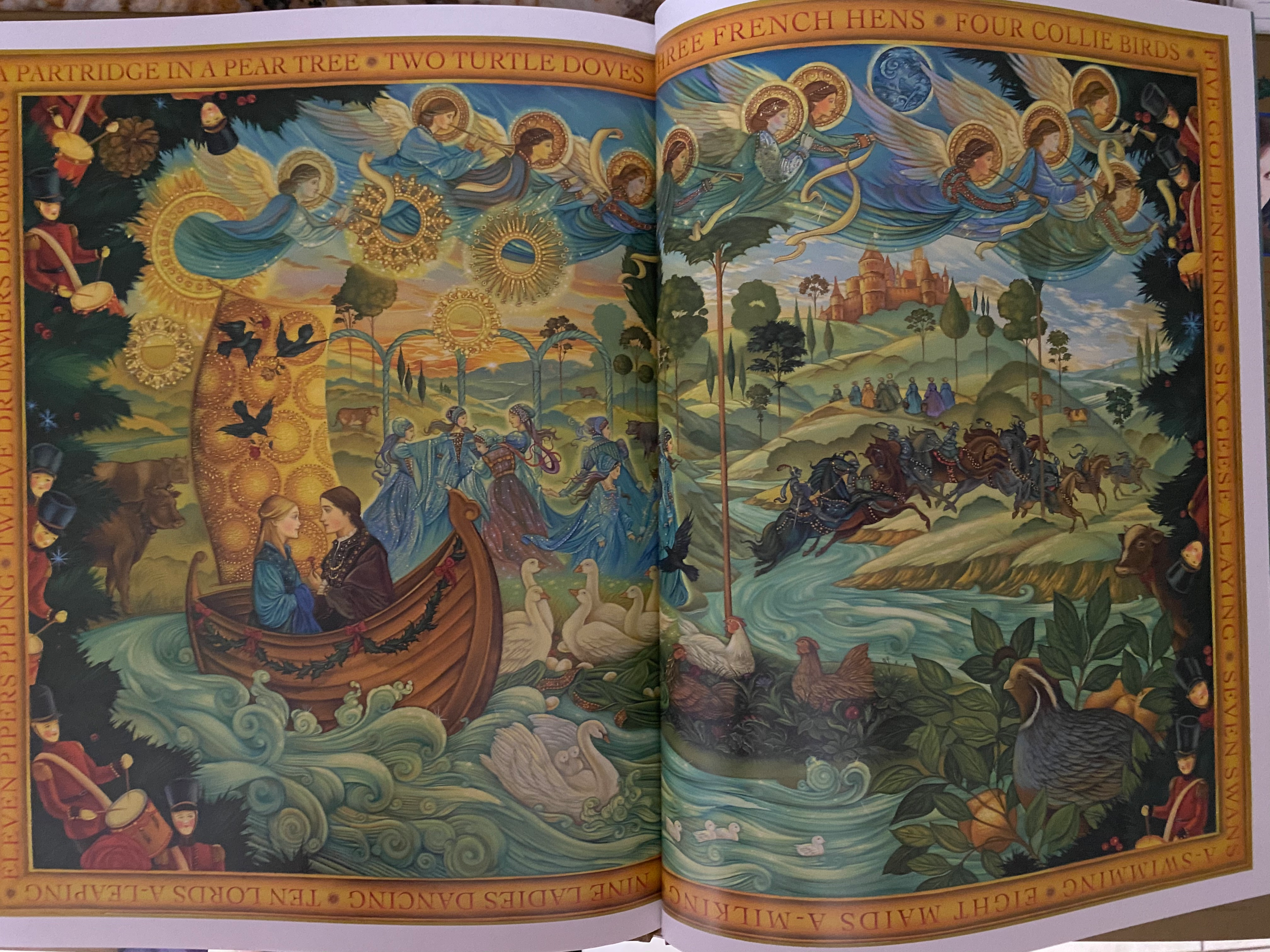 10. "The Story Orchestra: The Nutcracker" by Katy Flint
This classic story follows a young girl named Clara, who receives a nutcracker from her uncle as a Christmas present and ends up taking a magical journey on Christmas Eve.   The extraordinary Christmas adventure that follows for her has been winning hearts during the Christmas season since 1892! While there are countless versions of this ballet printed as books, this version is special because it has clips of music from Tchaikovsky's music score (composed for the ballet) on each page. No matter how young the reader is, pressing the buttons and hearing the music play while you take in the illustrations can bring the story to life in a way that words alone cannot. Not only can this become one of your children's favorite Christmas books, but it can also introduce them to the beauty of classical orchestral music and hopefully spark another creative passion for life.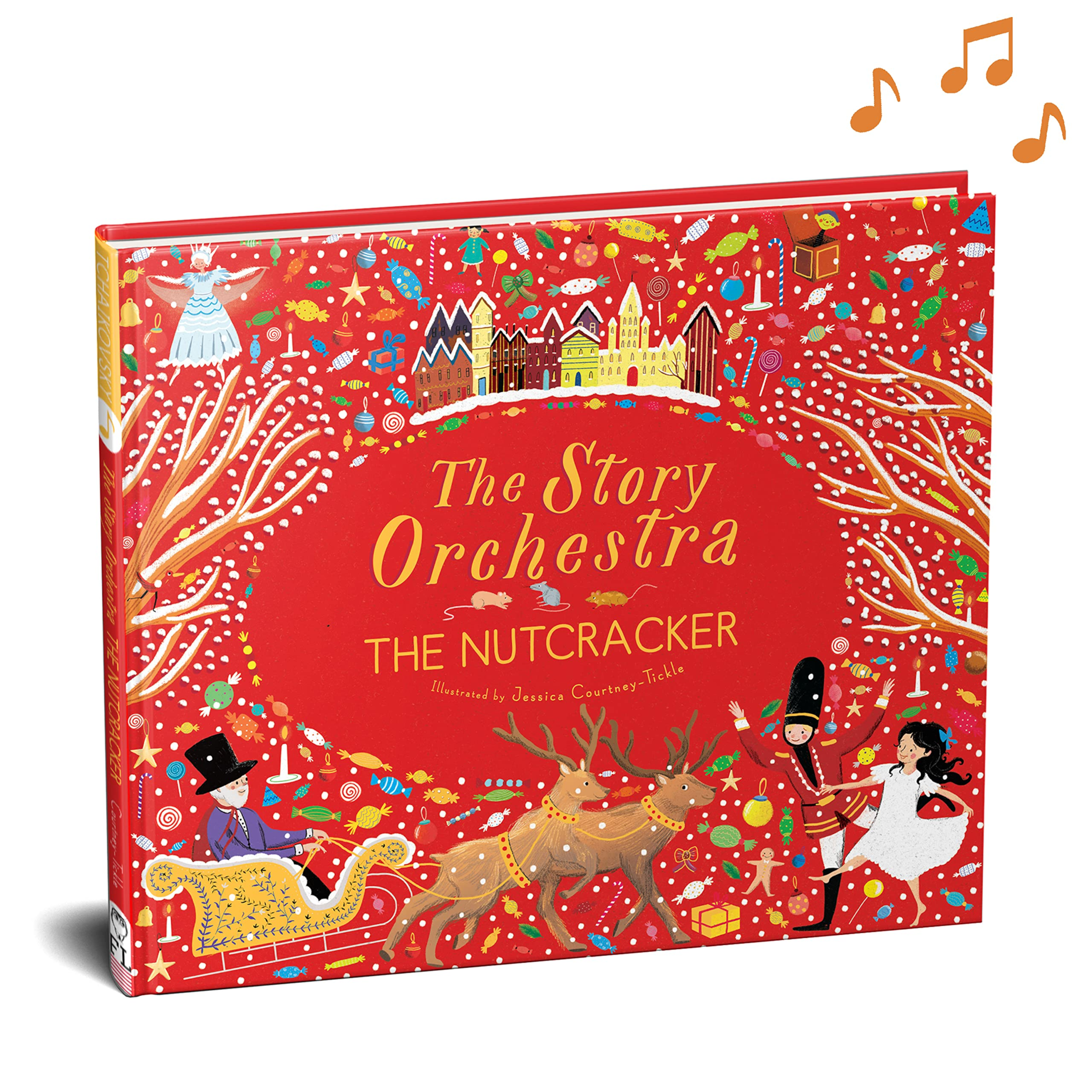 11. "The Christmas Quiet Book" by Deborah Underwood
This is a holiday installment in the Quiet Book series that isn't focused on the loud and bright excitement of the holiday, like many Christmas books for kids, but rather on the calm, quiet, peaceful moments that can bring lifelong joy once recognized. The age recommendations vary on this one because there are not a lot of words, but it's also not a board book. From our own experience, we believe that 3-7 is likely the ideal range. Of course, each child is different, and you know your children best.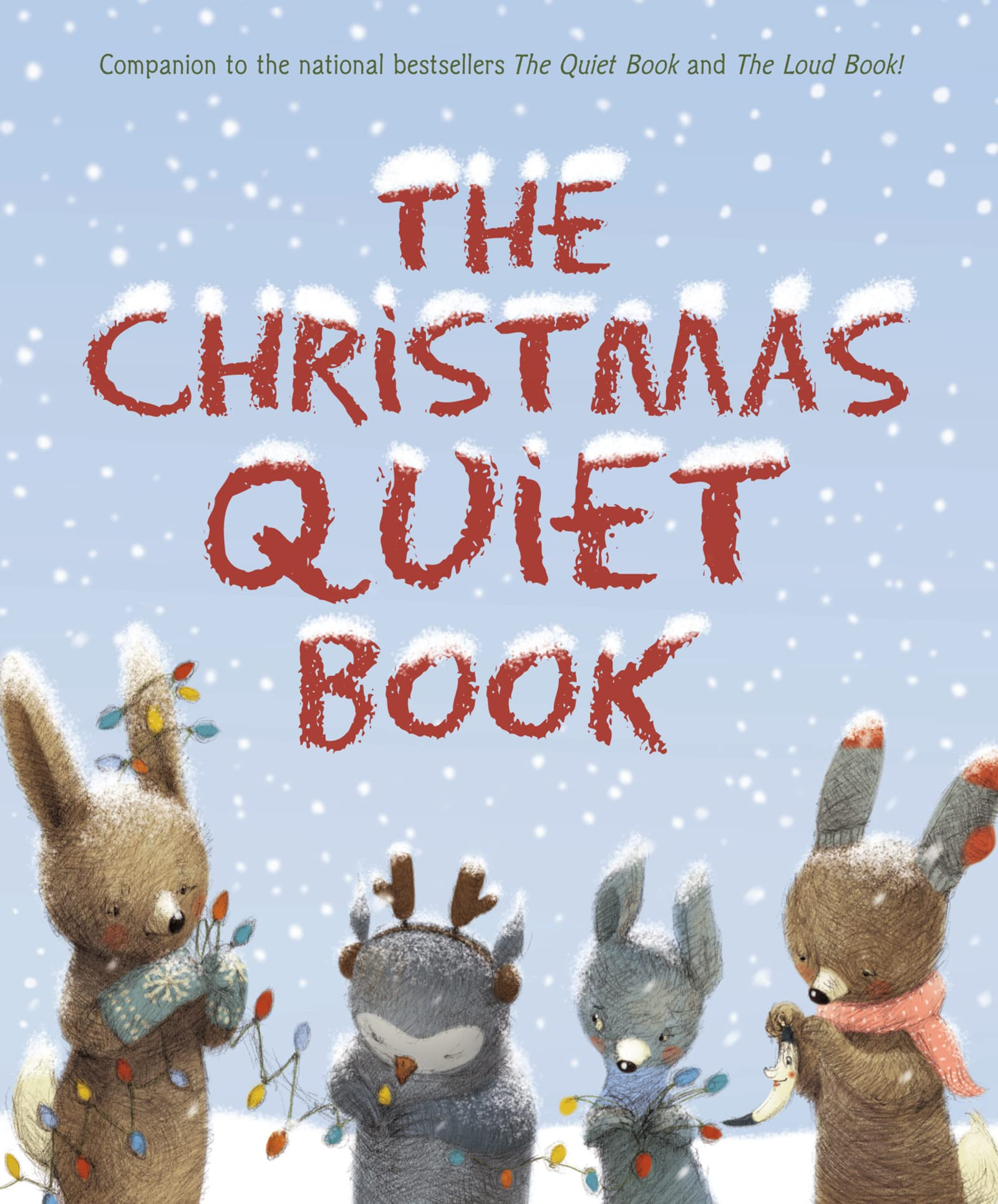 12. "A Charlie Brown Christmas" by Charles M. Schulz
"A Charlie Brown Christmas" was originally a classic holiday television special based on the popular "Peanuts" comic strip by Charles M. Schulz. It was first aired on December 9, 1965 on the CBS network in the United States. The special follows the character Charlie Brown as he tries to find the true meaning of Christmas, while also dealing with the commercialization and materialism that often surrounds the holiday. Eventually, Charlie Brown is given the task of directing the school Christmas pageant, and he decides to use the opportunity to try to bring some of the true meaning of Christmas back into the holiday. It has become a holiday tradition for many families and is still regularly aired on television during the holiday season. It has also been released on home video and has spawned numerous sequels and spin-off specials. Like the movie, many versions of this story have been printed over the years and it's considered one of the classic Christmas books. The one we're recommending here is a deluxe edition with a textured cloth cover, foil stamping, and high-quality paper that make it perfect for acquiring to pass down as a family heirloom or simply display with your Christmas decorations.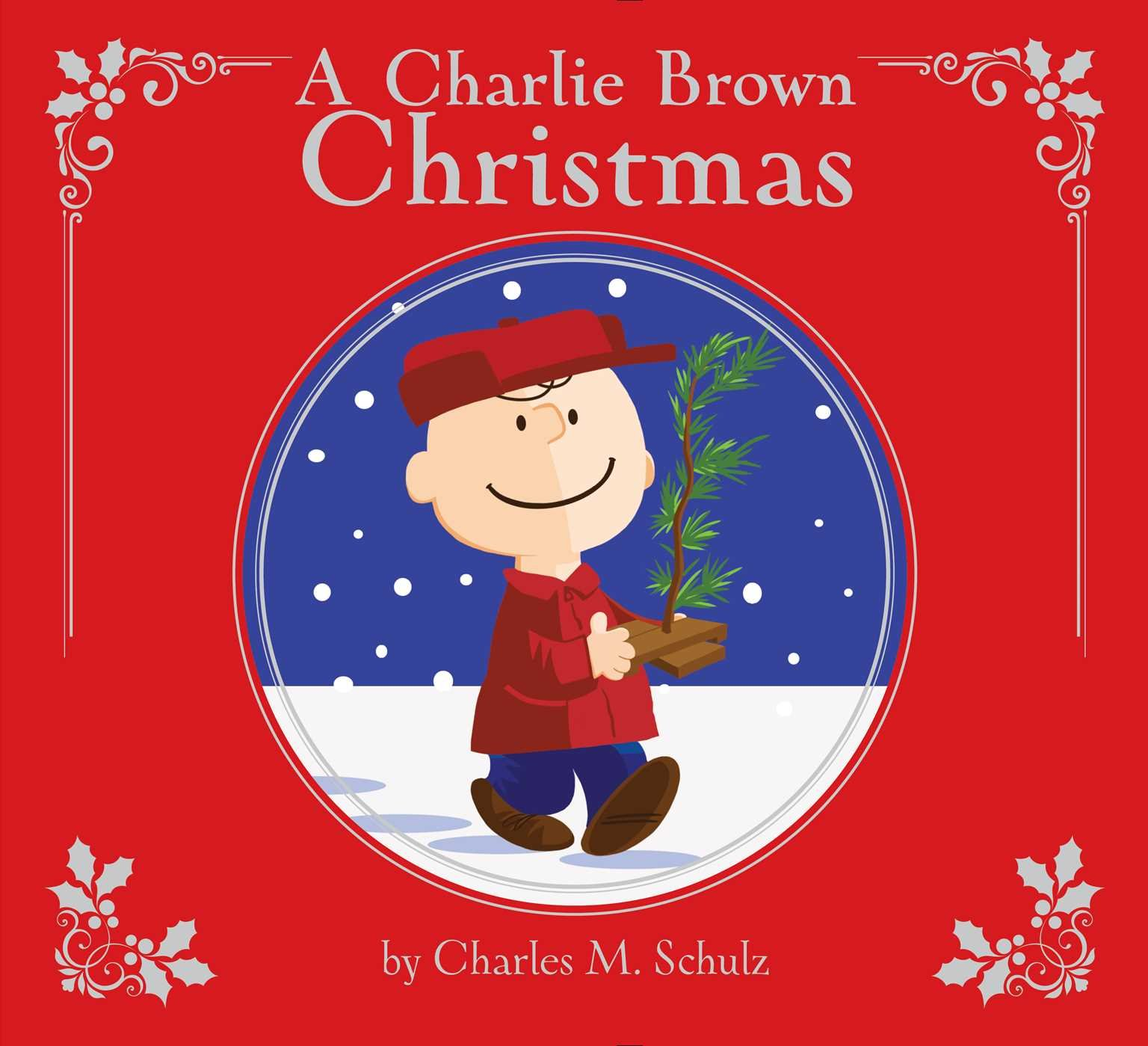 13. "A Boy Called Christmas" by Matt Haig
This is a secular re-telling of the Santa Claus legend filled with magic, love, loyalty, friendship, courage, gratitude, and of course a healthy dose of humor that should appeal to older children as well as adults. When the 11-year-old boy Nikolas (nick-named Christmas) sets out to find his father, lost on an expedition to Elfhelm, both the perils and highlights of the journey transform him into the Father Christmas we all come to love. This book, full of impossible Christmas miracles and the boy that lives every single day with a true holiday spirit, has some incredibly moving scenes that might just make you shed a happy tear. If you've watched the movie, you should definitely read the book.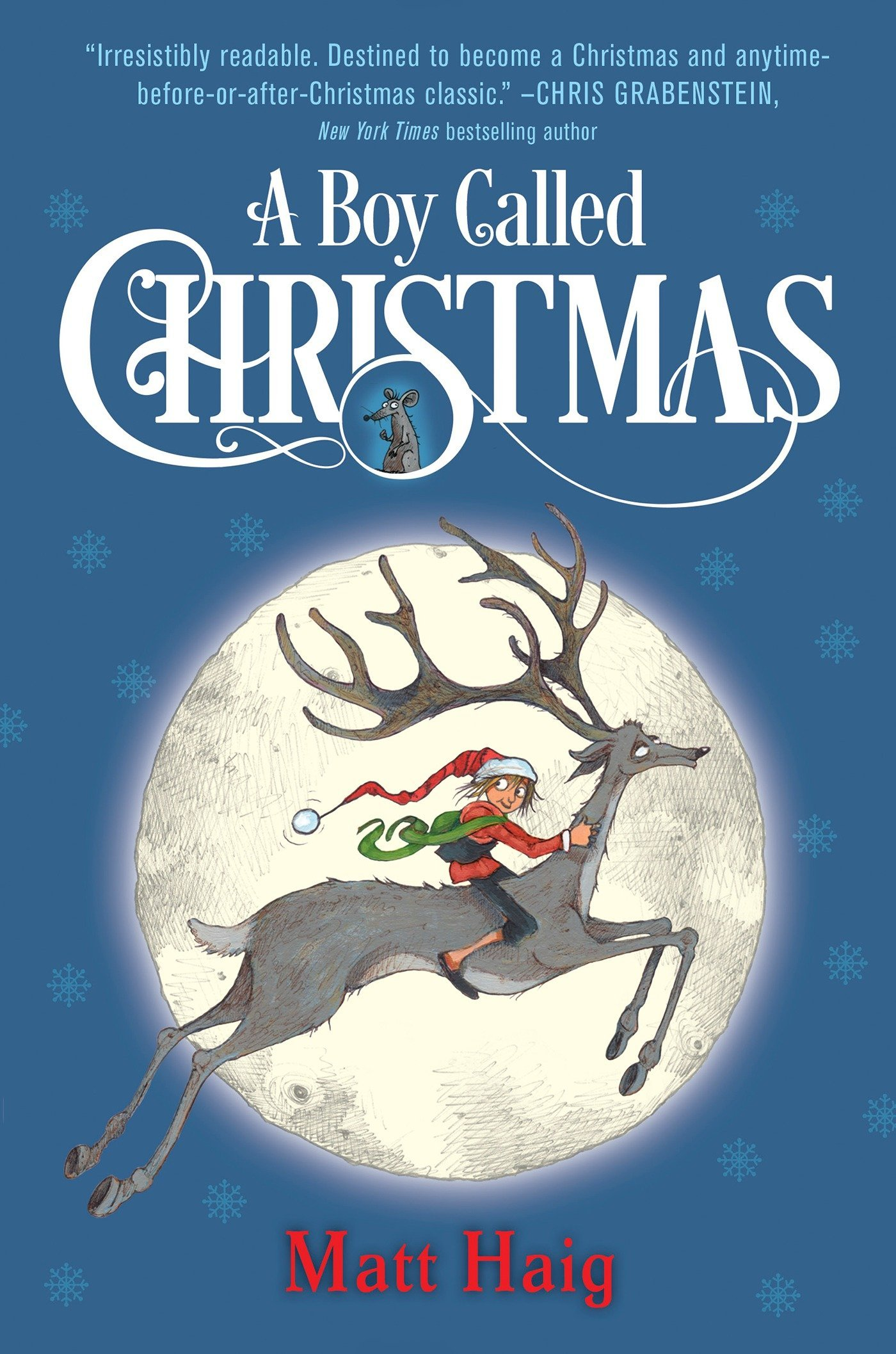 14. "Pete the Cat Saves Christmas" by James Dean and Eric Litwin
Although this book is not a Christmas classic, it IS very popular with younger readers. Part of the draw of the "Pete the Cat" series is the sing-along song lyrics that accompany each story. Books & singing...what's not to love? In this particular book, Pete saves Christmas by filling in for a sick Santa Claus, and the lesson is that Christmas is for giving (not receiving). This "groovy" story is a modern Christmas story with watercolor illustrations and simple rhymes that help keep the Christmas spirit alive.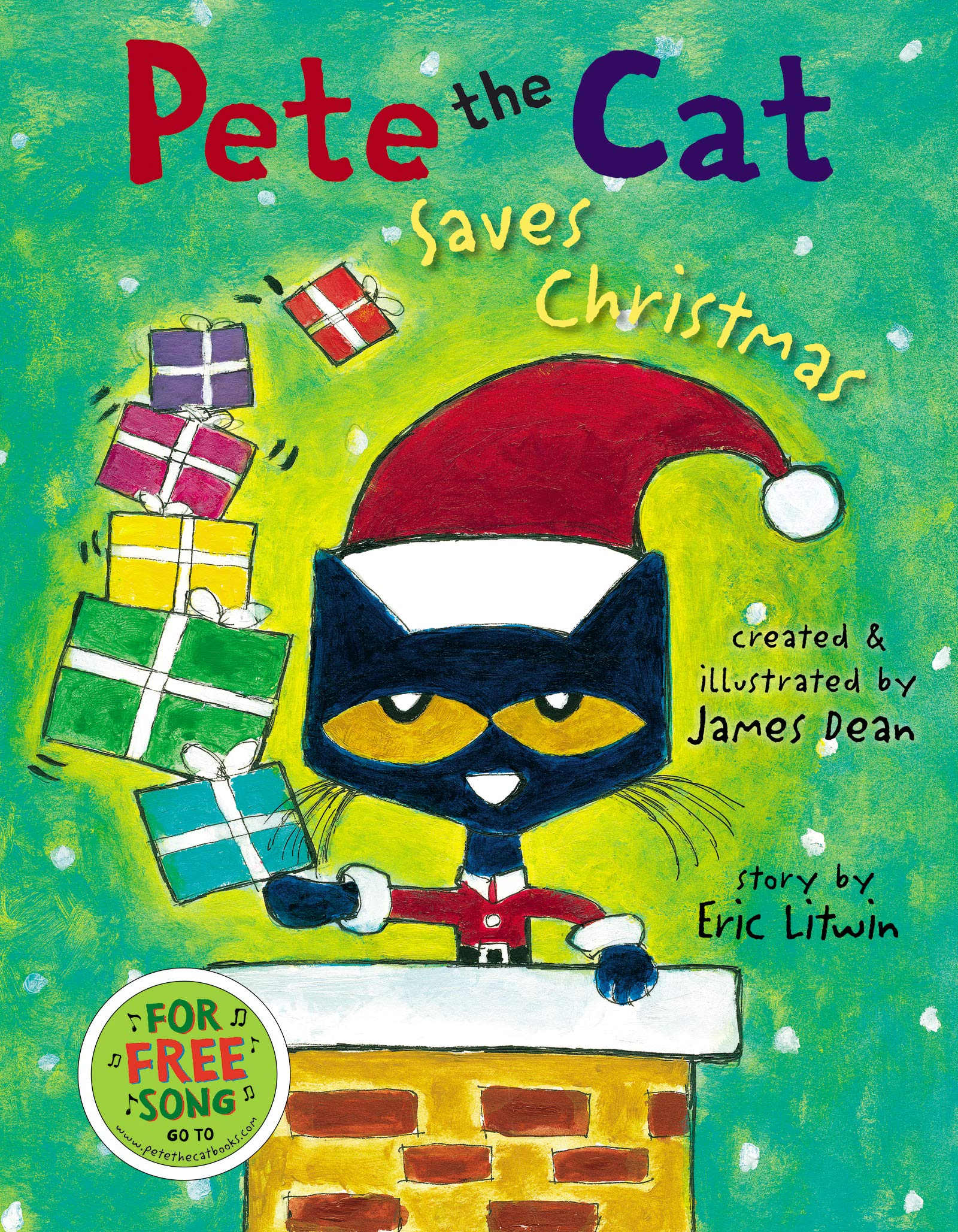 Now YOU have to choose!
Creating family traditions around reading is something we hold dear, and hope you will too! These are just a few of the best Christmas books for kids. What are some of your favorites? No matter which book(s) you choose, these terrific Christmas books for children are sure to bring joy and cheer to your holiday season. So grab a soft blanket for cuddles, snuggle up with your little ones, and get ready to be transported to a world of magic and wonder.
Merry Christmas!
Recommended Reads