A gross motor skill is defined as the ability to use and control the body's large muscles for activities involving movement, coordination, and physical strength.
These skills are essential for performing everyday tasks, participating in sports, and maintaining overall physical health. Gross motor skills typically involve the entire body or larger muscle groups, like those in the arms, legs, and torso.
Examples of gross motor skills can include crawling, walking, jumping, running, climbing, balancing, throwing, and catching.

The development of gross motor skills begins in infancy and continues throughout childhood. Babies start developing these skills as they gain strength and control over their muscles. The process follows a predictable sequence, although each child's exact timeline can vary.
Here is a general timeline for the development of gross motor skills:
0-3 months
Babies begin to develop head and neck control, lift their heads while lying on their stomachs, and move their arms and legs.
3-6 months
Infants start to roll over, sit with support, and reach for objects with their hands.
6-12 months
Babies begin to sit without support, crawl, pull themselves up to standing, and cruise along furniture.
12-18 months
Toddlers start to walk independently, squat to pick up objects and climb stairs with assistance.
18-24 months
Children continue to refine their walking skills, can run, kick a ball, and begin to jump with both feet.
2-3 years
Kids can walk up and down stairs using alternating feet, stand on tiptoes, throw and catch a ball, and ride a tricycle.
3-5 years
Preschoolers develop more advanced gross motor skills, like hopping on one foot, skipping, swinging, and performing more complex movements during play.
5-7 years
Children at this age continue to refine and strengthen their gross motor skills, improving in activities like running, jumping, climbing, and playing organized sports.
Keep in mind that this timeline is approximate, and individual children may develop at different rates. It is important to provide a supportive environment, opportunities for practice, and age-appropriate activities to help children develop and refine these skills.
Physical activity is key for the growth and development of children. In particular, gross motor skills activities are vital as they enable children to master the large movements and coordination skills necessary for everyday activities, sports, and overall physical health. Encouraging children to engage in activities that develop and refine their gross motor skills can have a positive impact on their physical development for life.
We have compiled a list of fun and creative ideas for child's gross motor skills activities that can be easily adapted for indoor or outdoor settings. These activities range from simple paper plate skating to classic games like musical chairs and soccer, and are guaranteed to keep kids moving and having fun while improving their gross motor skills.
Obstacle Course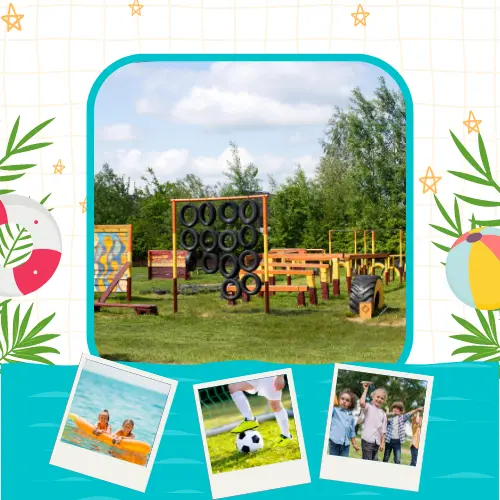 Set up an outdoor obstacle course using playground equipment, hula hoops, and homemade balance beams. Encourage children to navigate the course to build their gross motor skills and body awareness.
---
Playground Play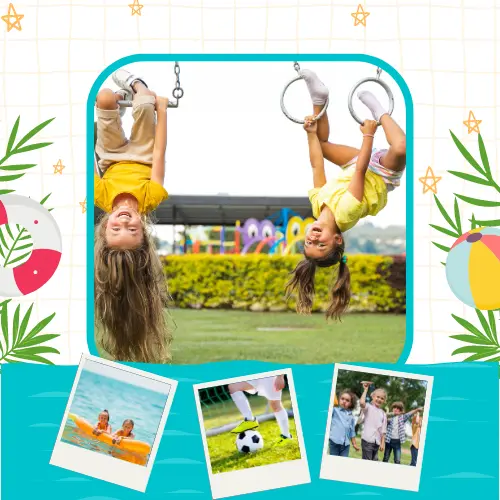 Encourage free play at a playground or jungle gym, where kids can use monkey bars, slides, and swings to develop their large motor skills and improve their upper body strength.
---
Jumping Jacks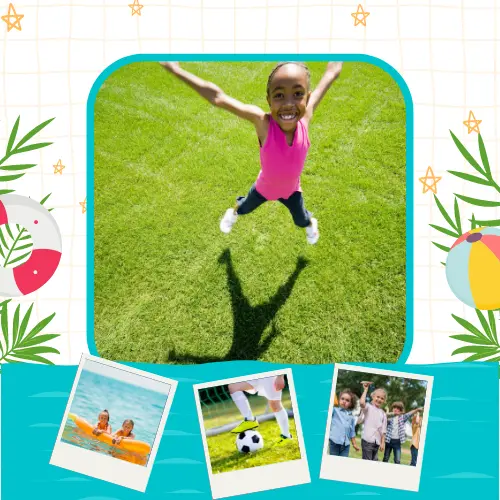 Teach kids to perform jumping jacks, which are a fun activity that helps develop large muscles and overall physical development.
---
Bean Bag Toss
Set up a simple bean bag toss game, which helps children improve their hand-eye coordination and gross motor skills.
---
Chalk Circles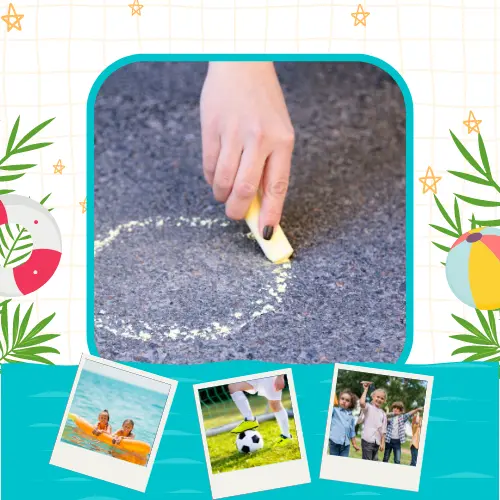 Use sidewalk chalk to draw chalk circles on the ground, and have children jump from circle to circle, developing their gross motor movement and balance.
---
Hula Hoop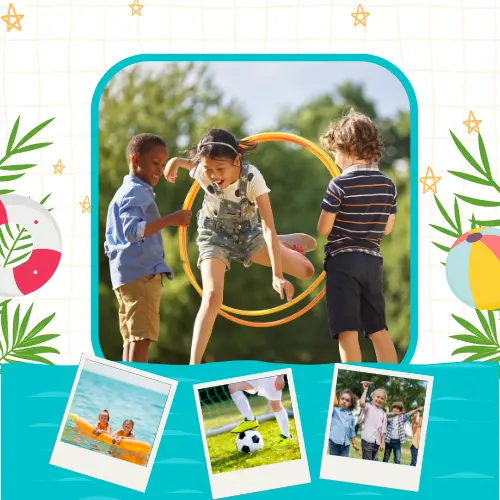 Encourage kids to use hula hoops for various activities like spinning, jumping, and racing, which can help develop their gross motor skills and core muscles.
---
Single Leg Balance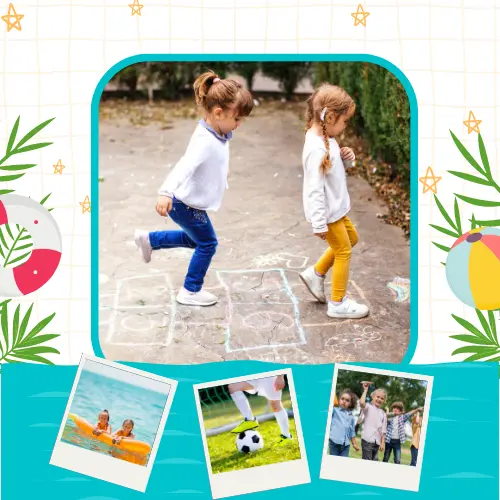 Have kids practice standing on one leg for an additional balance challenge, which helps improve their overall physical activity and motor planning.
---
Musical Chairs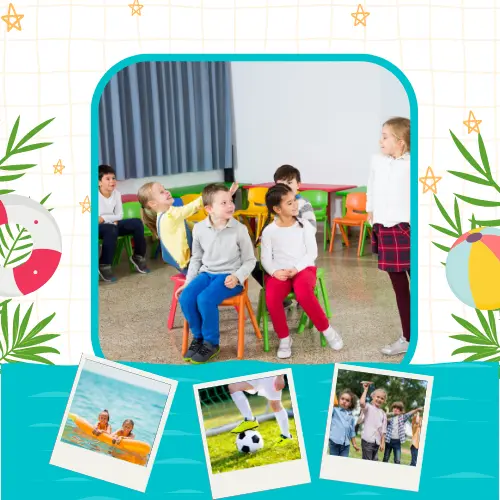 Organize a classic game of musical chairs, which encourages kids to move quickly and use their entire body to secure a spot when the music stops.
---
Dance Party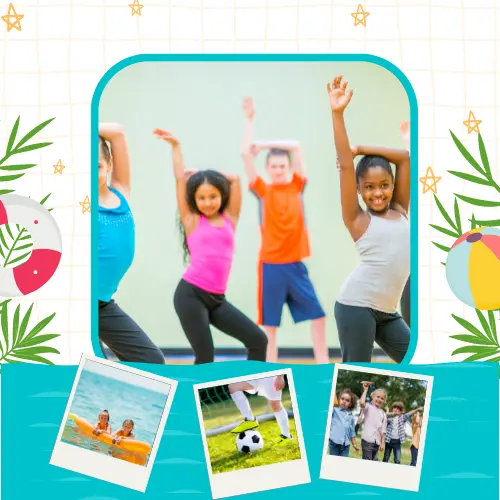 Host a dance party for little kids, which is a fun activity that promotes physical development and gross motor movement.
---
Soccer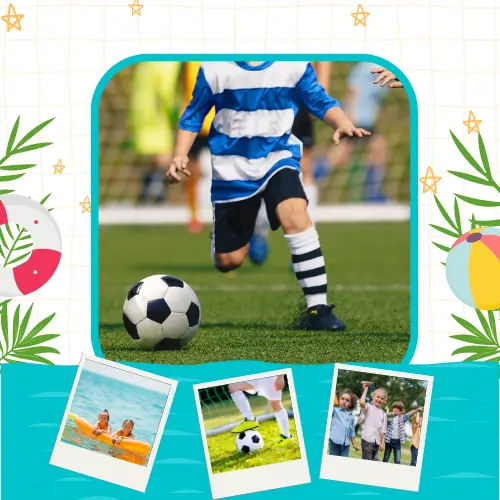 Encourage kids to play soccer with a soccer ball, which helps improve their large muscles, balance, and motor skills.
---
Beach Ball Games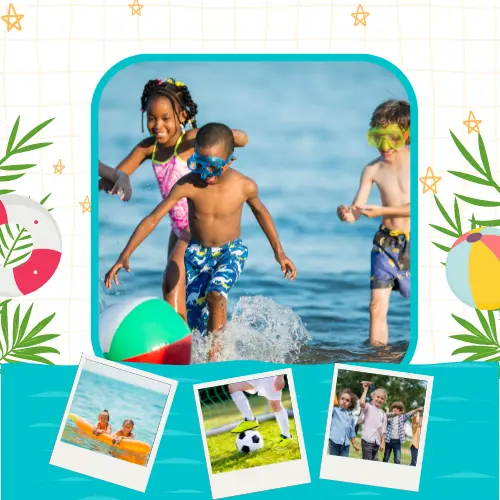 Use beach balls for different gross motor activities like passing, kicking, and rolling, which can help children develop their skills along with hand-eye coordination.
---
Indoor Obstacle Course
Create indoor gross motor activities using everyday items like a laundry basket, giant blocks, and painter's tape, which can help build gross motor skills and bilateral coordination.
---
Sidewalk Chalk Games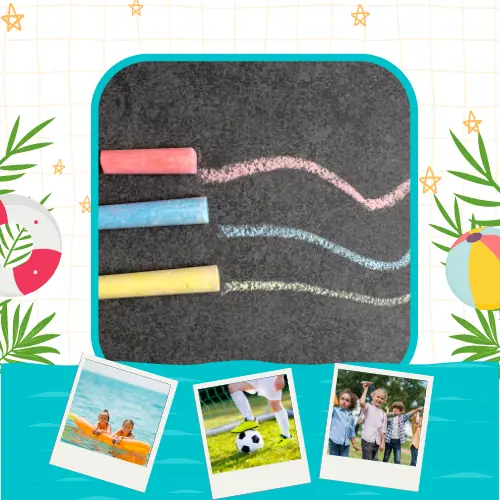 Draw chalk lines or shapes on the ground and have kids follow them, developing their motor skills and body awareness.
---
Paper Plate Skating
Place paper plates on the floor and have kids step on them, then "skate" around the room, which helps build their large motor skills and balance.
---
Bowling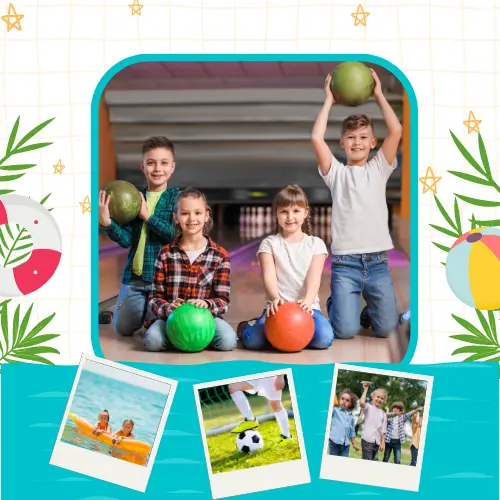 Set up a homemade bowling game using plastic bottles as pins and a softball, which can help develop gross motor skills, hand-eye coordination, and finger coordination.
---
Playing Dress Up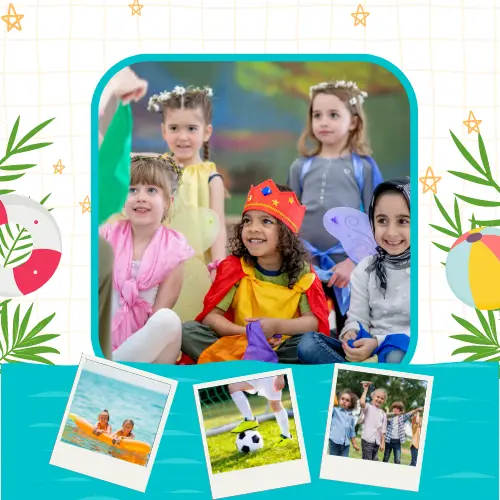 As children play with various children's dress up items, like costumes, hats, shoes, and accessories, they practice essential skills like balancing, walking, and moving in different ways. For example, wearing oversized shoes or walking in a cape can challenge a child's balance and coordination.
In Conclusion
In conclusion, we have outlined some outdoor gross motor activities as well as indoor gross motor activities that can improve your child's gross motor skills and help their overall development. These are by no means an exhaustive list of activities. All the activities outlined above also involve the development to some degree of fine motor skills.
What are 6 gross motor skills group?
Locomotor
These involve moving the body from one place to another. Examples include walking, running, hopping, jumping, skipping, crawling, climbing, and swimming.
Stability
These skills involve maintaining control of the body's position and balance while stationary or during movement on uneven surfaces. Examples include balancing on one foot, standing on tiptoes, or maintaining stability during locomotor activities.
Manipulative
These involve controlling and moving objects using the large muscles in the arms and the larger muscles in legs. Examples include throwing, catching, kicking, striking, and dribbling a ball.
Object Control
These are a subset of manipulative skills and involve controlling objects, such as sports equipment, using the hands or feet. Examples include catching a ball, striking a ball with a bat, or dribbling a ball with the feet in soccer.
Spatial Awareness
These involve understanding and coordinating the body's position in relation to the surrounding environment. Examples include navigating an obstacle course, coordinating movements with a partner in a dance, or playing team sports that require awareness of teammates' positions.
Body Coordination
These skills involve coordinating different body parts to perform complex movements. Examples include jumping jacks, which require simultaneous coordination of the arms and legs, or performing a cartwheel, which requires coordinating the arms, legs, and torso.
Recommended Reads