Hey there, fellow busy parents! We all know how crucial a good night's sleep is for both our little ones and ourselves. That's why we're super excited to talk about one of our favorite sleep-enhancing tools – weighted blankets! These wonderful creations have been a game-changer for many families, including ours. Designed to provide deep pressure stimulation, weighted blankets feel like a gentle full-body hug, helping us unwind and fall asleep more easily.
In this article, we'll dive into the world of weighted blankets, exploring their benefits and sharing our top recommendations for the best weighted blankets on the market. So whether you're considering your first weighted blanket or looking to upgrade to a new one, keep reading! We'll cover everything from affordable weighted blanket options to luxurious organic cotton choices, ensuring you find the perfect match for your family.
Now, let's jump into the magic of weighted blankets!
How We Chose: Our Selection Process for Weighted Blankets
To help you make an informed decision, we've put together a comprehensive selection process that factors in ratings, reviews, personal experience, materials, cost, and availability. Here's a closer look at the criteria we considered in our search for the best weighted blankets:
Ratings and Reviews:
We started by scouring the internet for weighted blanket ratings and reviews from both experts and real users. This allowed us to gather valuable insights into the performance, comfort, and durability of each product. We paid special attention to feedback regarding the effectiveness of the blankets in promoting relaxation, reducing anxiety, and improving sleep quality.
Personal Experience:
As a team of parents, sleep enthusiasts, and even weighted blanket users ourselves, we brought our personal experiences to the table.
Materials:
The materials used in a weighted blanket play an important role in its overall quality, comfort, and breathability. We looked for blankets made from high-quality, skin-friendly materials like organic cotton, cooling fabrics, and hypoallergenic options. Additionally, we considered the type of filling used (glass beads or plastic pellets) and the construction techniques that assist with even weight distribution.
Cost:
We understand that budget is a significant factor for many shoppers. As a result, we sought to include a range of options across various price points, from affordable choices to high-end luxury blankets. We also evaluated the cost in relation to the quality and features offered, making sure each recommendation delivers excellent value for money.
Availability:
Lastly, we considered the availability of each weighted blanket, prioritizing products that are readily accessible through popular online retailers or direct from the manufacturer. We also took note of the range of size, weight, and color options available for each product, catering to diverse preferences and needs.
By taking these factors into account, we've compiled a list of weighted blanket recommendations that cater to different preferences, budgets, and requirements. Our goal is to help you find the perfect weighted blanket to enhance your sleep and relaxation experience, making your selection process as stress-free as possible.
---
Benefits of Weighted Blankets
Okay, so let's explain why we're absolutely head over heels for weighted blankets. We know they've become quite popular recently, but honestly, they've made such a difference in our household, we just had to share the good news with you. So here are some reasons why we think weighted blankets are worth giving a shot:
That Hug-Like Feeling
You know that calming sensation you get from a warm hug? Weighted blankets can do that too! It's called deep pressure stimulation (DPS) and it's like a gentle hug that lasts all night. It's funny how something as simple as a little extra weight can help put our minds at ease and make us feel more secure. Plus, we've heard that it helps boost serotonin levels – you know, the happy hormone!
Sleeping Like a Baby
We don't know about you, but getting a good night's sleep can be quite the challenge sometimes. That's where weighted blankets come in! They seem to work wonders in helping people, including our little ones, to fall asleep more quickly and stay asleep longer. And you know what? Since the weight is evenly distributed, the blanket doesn't shift around in the night as much – no more waking up in a tangle of sheets!
Keeping Anxiety at Bay
We've noticed that weighted blankets can be a real game-changer for anyone dealing with anxiety or stress. It's amazing how the gentle pressure helps to calm our nerves and make us feel more relaxed. We've found that it's particularly helpful for our kids, who sometimes struggle with bedtime jitters. It's like their weighted blankets are their little bedtime buddies, keeping them company throughout the night.
So, now that we've shared my excitement about the benefits of weighted blankets, we can't wait to help you find the perfect one for your family. Up next, we'll chat about how to pick the right weighted blanket based on things like body weight, personal preferences, and even how the weight is distributed. Hang tight!
---
Choosing the Right Weighted Blanket
Alright, now that we're all excited about weighted blankets, let's chat about how to pick the perfect one for your family. Trust us, we know it can be a bit overwhelming with all the options out there, but don't worry, we've got your back! Let's go through some of the key things to consider when choosing a weighted blanket:
It's All About the Weight
First things first, we need to talk about the weight of the blanket. Most experts recommend choosing a blanket that's about 10% of your body weight, give or take a pound or two. But, of course, it's a personal preference, so if you like it a bit heavier or lighter, go for it! Just make sure it's comfortable and provides that gentle hug-like feeling.
The Material Matters
Next up, let's discuss materials. From breathable fabrics like organic cotton to cooling options perfect for hot sleepers, there's a weighted blanket out there for everyone. Some even have removable covers for easy washing or to switch things up with the seasons. Consider what feels best against your skin and what's going to help you sleep comfortably all night long.
Filling and Distribution:
The Inside Scoop Now, let's peek inside the blanket. Most weighted blankets are filled with either glass beads or plastic pellets to provide that lovely, even pressure. We're partial to glass beads ourself – they're a bit quieter and have a nice, smooth feel. But hey, that's just us! When it comes to weight distribution, look for blankets with smaller pockets or a grid-like design to ensure the filling stays evenly spread out.
There you have it! With these pointers in mind, you'll be well on your way to finding the perfect weighted blanket for your family. Up next, We'll share some of our top recommendations, from the best overall pick to the coziest knit blanket. Stay tuned!
---
Top Weighted Blanket Recommendations
We know, we know, you're eager to find the perfect weighted blanket for your family. So, without further ado, here are some of our top recommendations based on personal experience, online reviews, and good old parent-to-parent advice.
Best Overall Weighted Blanket
Baloo Weighted Blanket
The Baloo weighted blanket has won first place in best overall!
It's made from soft, breathable organic cotton fabric that feels amazing against the skin. Plus, the glass beads inside are evenly distributed, giving you that perfect hug-like sensation. And guess what? The entire blanket is machine washable, which, as busy parents, is a total lifesaver.
What To Know
You can get these as a "throw" size, queen blanket, king blanket, queen comforter, or king comforter. They also have a mini size that works for kids, adults that want a light option, or even a weighted lap blanket.
The mini weighs 9 lbs, is 40"x60", and comes in petal pink, indigo blue, and aqua.
The throw is recommended for individuals. They weigh 12 lbs and are 42"x72". They currently come in navy blue, white, or "silver sage."
The queen blankets are 15 or 20 lbs and 60"x80".
The king blankets are 25 lbs and 80"x87".
The queen comforter options are 15 lbs or 20 lbs and 90"x90".
The king comforters are 25 lbs and 92"x 108".
Best of all: They have a great refund or replacement policy that states they'll replace or refund at ANY TIME due to an issue with material or workmanship.
---
Best Cooling Weighted Blanket
Layla Weighted Blanket
For those warm nights or hot sleepers, the Layla weighted blanket is a fantastic option. It has a cooling side made of breathable fabric that helps regulate body temperature. The other side is a cozy, plush mink-like material, making it perfect for year-round use. And the cherry on top? It also comes with a removable, washable cover.
What To Know
The Layla weighted blanket only comes in grey at this time but is available as a 15 lb, 20 lb, or 25 lb blanket.
They come with an impressive 120 night trial and 5 year warranty with an easy return process for ultimate customer satisfaction.
---
Best Knit Weighted Blanket
Bearaby Weighted Blanket
We're suckers for anything cozy and the Bearaby weighted blanket is like a dream come true. This beautiful knit blanket is made from eco-friendly materials and has an open-weave design, making it both stylish and breathable. It's also fully machine washable, so you don't have to worry about any beads or fillings – just toss it in the wash!
These beautiful organic blankets can be bought directly from Bearaby or at any Nordstrom. They come in a variety of solid colors and a choice of 15 lbs, 20 lbs, or 25 lbs.
They also sell a kids version as well as a stunning velvet-like textured knit weighted blanket.
Most Affordable Weighted Blanket
Luna Weighted Blanket
If you're looking for an affordable option that doesn't skimp on quality, the Luna weighted blanket is a fantastic choice. Made from soft cotton fabric, it's filled with glass beads and has a grid-like design to ensure even weight distribution. Plus, it comes in a variety of weight options that'll suit everyone in the family.
What To Know
Luna makes these in Twin, Full, Queen, and King sizes. The weight options are: 10 lbs, 15 lbs, 20 lbs, and 25 lbs. They have a size chart to help you pick the perfect size for your needs.
They're designed and made in the USA and offer a 2 year warranty.
They're machine washable for easy care!
---
Best Bamboo Alternatives
Not all bamboo blankets are considered weighted blankets, but you'll find that many qualify, even without the glass beads! In fact, we've switched to using high-quality bamboo blankets in our home because everyone loves them. They're silky smooth and great for anyone with skin sensitivities or issues like eczema. The magic of the material is that the same blanket can be cooling in warm weather and warming in cool weather!
We've used bamboo blankets from Ollee and Belle, Kyte Baby, and Little Sleepies in our home. The Kyte Baby blanket is the heaviest feeling (per size) and has a delightfully cooling effect on the skin while still insulating and the Ollee and Belle blanket is the best price for an adult-sized bamboo blanket that we've tried. Little Sleepies has adorable, soft bamboo blankets, but they're not as heavy as the other two companies and don't have the same "cooling" feel, though they're still quite breathable.
Now that we've shared some of our favorite weighted blanket recommendations, we hope you're feeling more confident in finding the perfect one for your family. In the next section, we'll chat about how to care for your new snuggly sleep companion, from washing tips to duvet cover options. Read on!
---
Caring for Your Weighted Blanket
So, you've found the perfect weighted blanket for your family – congratulations! Now, let's talk about how to keep it clean, cozy, and in tip-top shape. After all, we want our blankets to last as long as possible, right? Here are some helpful tips for taking care of your new snuggle buddy:
Machine Washable Options
Many weighted blankets, like the Baloo and Bearaby ones we mentioned earlier, are fully machine washable, which is a huge plus for us busy parents. Just be sure to follow the care instructions on the label – usually, it's best to use a gentle cycle and cold water. And remember, always double-check the manufacturer's guidelines, as some blankets may have specific washing requirements.
Duvet Cover and Removable Cover Benefits
If your weighted blanket isn't machine washable or you simply want to keep it extra clean, a removable cover or duvet cover is a fantastic option. Not only does it protect your blanket from spills and stains, but it also allows you to switch up the look and feel with different fabrics and designs. Plus, washing a cover is way easier than wrestling with a heavy blanket!
Proper Care Instructions
To keep your weighted blanket looking and feeling its best, always follow the manufacturer's care instructions. Some general tips include: avoid using bleach or fabric softeners, as they can damage the materials; air-dry your blanket whenever possible to maintain its shape and integrity (except for knit options); and, if needed, spot clean with a mild detergent and cold water.
With these care tips in mind, your new weighted blanket will stay fresh, cozy, and ready for snuggles for years to come. Enjoy the gentle, hug-like sensation and the improved sleep that comes with it – you and your family deserve it!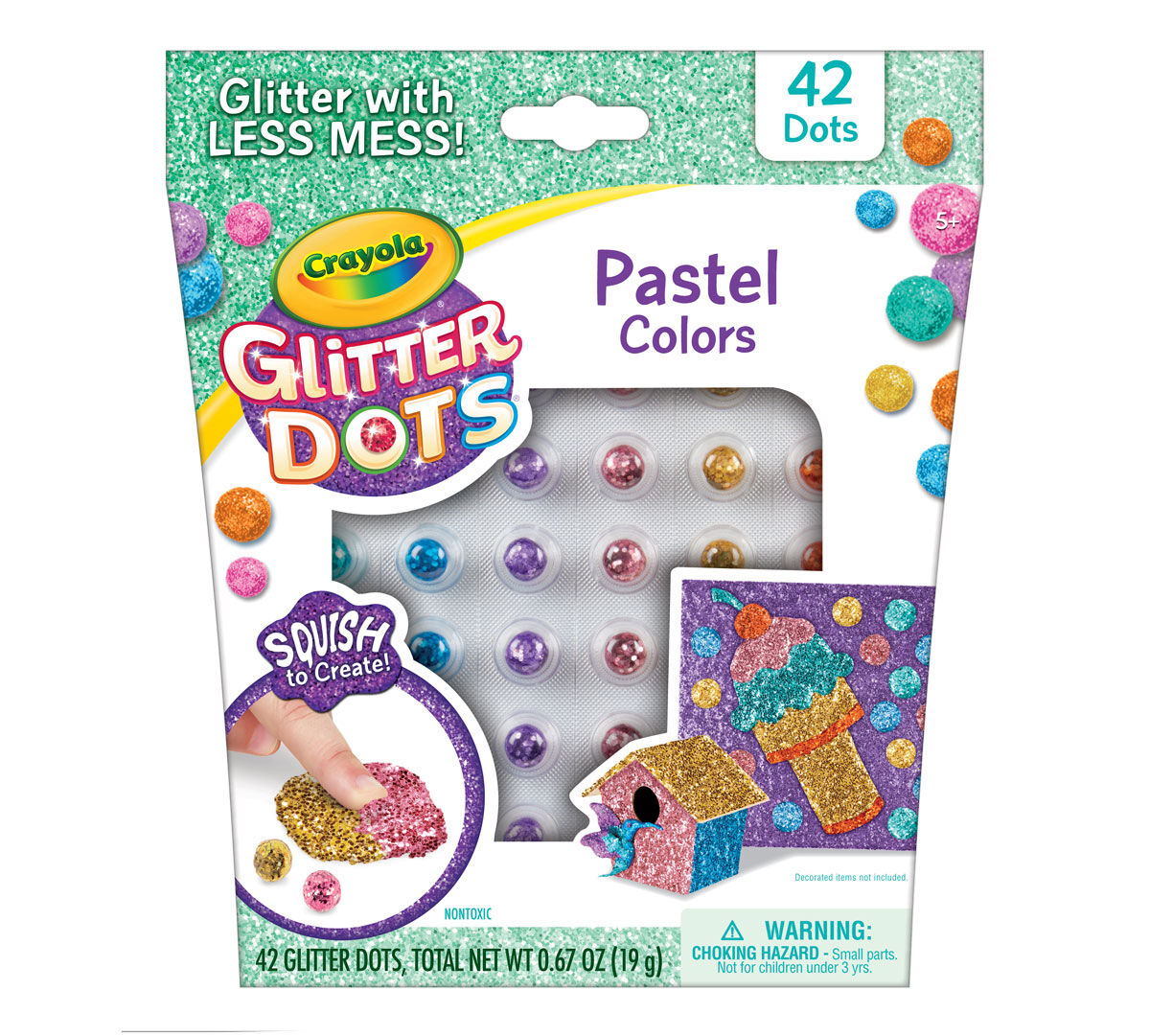 ---
Other Weighted Blankets on Amazon we recommend
WaoWoo makes weighted blankets from lap pad size all the way up to king size with weights that vary from 2 lbs to 25 lbs. They only come in grey at this time, but 80% of raters gave them a 5/5 and their prices are really low compared to some other options out there.
Uttermara makes twin size- through queen size options in 10 different colors that are beautiful and versatile. The 7-layer design has fleece on one side and sherpa on the other for the ultimate cozy factor! They're also machine washable and 85% of reviewers gave it a 5/5.
Downluxe makes these gorgeous satin-trimmed classy blankets for adults in a queen and a king size that are 15 or 18lbs and come in a variety of colors. They're priced very reasonably and have excellent ratings.
Final Thoughts and Sweet Dreams
Well, our fellow sleep-seeking parents, we've explored the wonderful world of weighted blankets together, and we truly hope this journey has been both informative and inspiring. As we've seen, these cozy companions can offer a range of benefits, from helping us fall asleep faster to easing anxiety and providing that comforting hug-like feeling we all crave.
To recap, when searching for the perfect weighted blanket, keep in mind factors like weight, material, filling, and even distribution. And don't forget to check out some of our top recommendations, such as the Baloo, Layla, Bearaby, and Luna weighted blankets – each with their own unique features and benefits.
Once you've found the perfect match, be sure to follow the care instructions to keep your new blanket looking and feeling its best. And, of course, don't hesitate to experiment with different weight options or duvet covers to make your weighted blanket experience truly personalized.
As you snuggle up with your new weighted blanket, we hope it brings you and your family the restful sleep and comforting cuddles you deserve. Here's to sweet dreams, warm hugs, and a happier, more rested household! Goodnight, dear friends, and happy snoozing!
Related Articles
Questions and Answers
What's a Gravity Blanket?
A gravity blanket, also known as a weighted blanket, is a type of blanket that has been designed with extra weight to provide a gentle, calming pressure on the user's body. This pressure is similar to the feeling of being hugged or swaddled, which can help improve relaxation and promote better sleep.
Weighted blankets typically have glass beads or plastic pellets sewn into small pockets throughout the blanket to provide an even distribution of weight. They have become increasingly popular for their potential benefits, such as reducing anxiety, promoting better sleep, and providing a comforting, soothing sensation.
Which Weighted Blankets Are Best for Kids? Are They Safe?
Weighted blankets can be beneficial for kids, especially those who struggle with anxiety, stress, or sleep issues. However, it's essential to choose the right size and weight, keeping safety in mind. Here are some guidelines for selecting a weighted blanket for children:
Weight:
Typically, a weighted blanket for children should weigh around 10% of their body weight plus one or two pounds. For example, if a child weighs 50 pounds, a 5-7 pound weighted blanket would be appropriate.
Size:
Choose a blanket that fits the child's body comfortably without hanging over the edges of the bed. A smaller blanket will be easier for a child to manage and reduce the risk of it becoming a suffocation hazard.
Material:
Opt for a blanket made from breathable, hypoallergenic materials that are gentle on a child's skin.
Safety:
Weighted blankets are generally considered safe for kids over the age of 2. However, they should not be used for infants or toddlers under the age of 2, as they pose a risk of suffocation or overheating. Always consult with your pediatrician before introducing a weighted blanket to your child.
Some popular weighted blanket options for kids include the Luna Kids Weighted Blanket, Harkla Weighted Blanket for Kids, and Mosaic Weighted Blankets for Kids, among others. These brands offer various sizes, weights, and materials specifically designed for children's needs.
Remember to monitor your child when they first start using a weighted blanket to ensure they are comfortable and safe.
How Much Do Weighted Blankets Cost?
The cost of weighted blankets can vary significantly depending on factors such as size, weight, material, quality, and brand. On the lower end, you can find affordable options starting around $30 to $50. Mid-range weighted blankets typically cost between $60 and $120, while high-end or luxury options can range from $150 to $300 or more.
Keep in mind that additional features, such as removable covers, organic materials, or special cooling fabrics, can also affect the price. It's essential to consider your budget, preferences, and needs when choosing a weighted blanket to ensure you get the best value for your money.
Do weighted blankets really work?
Weighted blankets have gained popularity in recent years due to anecdotal evidence and some research suggesting they may offer benefits such as improved sleep and reduced anxiety. The gentle pressure provided by the evenly distributed weight in the blanket mimics a technique called Deep Pressure Stimulation (DPS), which can have a calming effect on the nervous system.
Some studies have shown that weighted blankets can help individuals with insomnia, anxiety, autism, ADHD, and other conditions. However, it's essential to note that results may vary from person to person, and more research is needed to fully understand the effectiveness of weighted blankets.
Overall, many people find weighted blankets helpful for improving sleep quality and providing a sense of comfort and relaxation. It's essential to consider individual needs and preferences when determining if a weighted blanket is the right choice for you.