If you're looking for the best bottles for your baby, you've come to the right place. As parents of three ourselves, we understand that feeding time is important in a parent and child relationship. We've done breastfeeding, pumped breast milk, and bottle fed formula in this house and every child had a preference on their bottles, so we've tried many many brands over the past 5 years and think we've got some good suggestions based on our experience.
---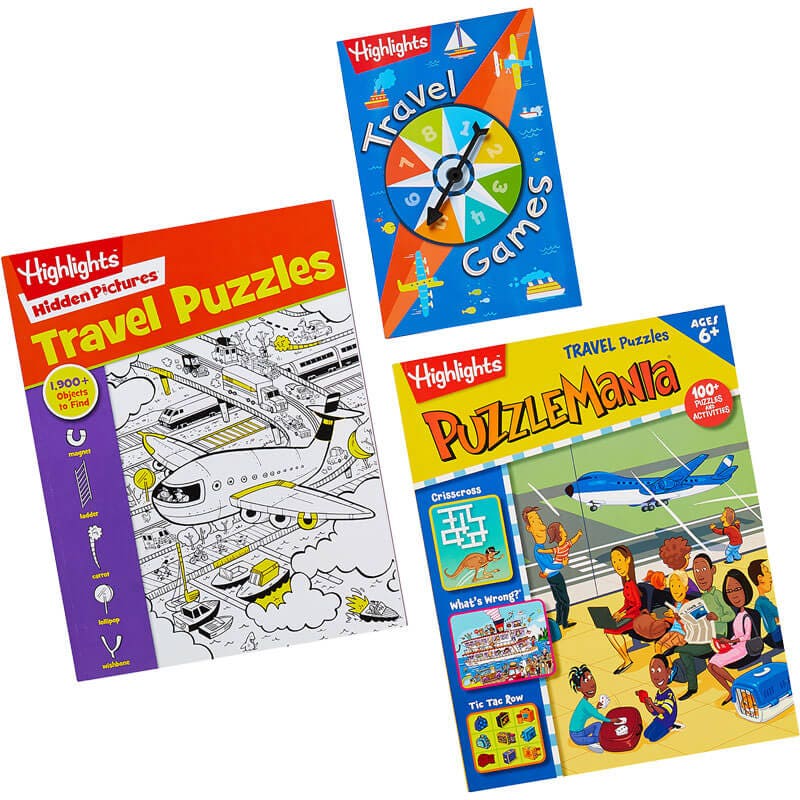 How We Chose
When considering bottles, we looked at various factors such as the type of nipple, flow rate, the shape of the bottle, materials used, size, ease of washing, flexibility with pumps or other brand nipples/bottles, other reviewers' opinions, and of course our own experience. We also considered features like leak-proof seals and vents to reduce colic symptoms.
We are confident that these bottles are all good options and a good place to start if you're putting together a registry or having difficulty feeding your baby with the bottles you already own.
We hope you find our reviews helpful in finding a bottle that works perfectly for your baby's unique needs!
---
Comotomo Baby Bottles
What We Love
The Comotomo baby bottle is designed with the intent of closely mimicking breastfeeding to reduce bottle rejection and nipple confusion issues.
Its ultra-wide neck design also allows easy cleaning by hand without needing a brush, but we did choose to use a brush, especially as breast milk is sticker than formula and can take a bit more effort to wash off.
Its body and nipple are made of 100% hygienic silicone, making it safe for use in microwaves, boiling water, dishwashers, and sterilizers.
It's BPA free, BPS free, and Phthalates free.
This bottle also features dual anti-colic vents to reduce colic and unwanted air intake.
We found that our child who was primarily bottle-fed pumped breast milk preferred these bottles and we liked that they were easy to use and easy to wash.
The soft silicone body is nice too when they start to hold the bottle themselves and it doesn't hurt if they drop it on themselves either.
A neat feature with these bottles is that the nipple fits onto a mason jar! We did try this a few times for novelty's sake, but just weren't very comfortable using glass bottles around our babies.
If someone is looking for the most ecological option available (glass bottles are considered more "green"), Comotomo nipples could be a good option to try.
What To Know
Before you use the Comotomo baby bottle, make sure the bottle base, nipple, and ring are aligned properly. This isn't the most difficult bottle to put together by any means, but it is possible to screw on the nipple where the threads don't line up correctly or the nipple isn't pulled all the way up into the ring properly, and then you'll get leaking of course. Giving your starving baby a bottle, only to dump a half ounce on their face, have to clean them up, re-screw the nipple and then give it back to them, is quite unpleasant. (Speaking from experience here.)
We found that these bottles did get a "foggy" or "hazy" quality to them after being stored in-between babies, which wasn't the most attractive, but most of it washed off with a good scrub and didn't affect the bottles' use.
There are two "colic-proof" vents that seemed to work well.
It's good to know that not only did we like them, but 86% of Amazon reviewers (out of 42,000+) gave them a 5 star rating.
These come in green or pink and 5 ounces or 8 ounces that you can buy as singles, doubles, or a bundle package.
In addition to the slow flow nipple:
They also sell medium, or fast flow nipple options, they also sell a variable flow nipple with a Y-cut for "thicker fluids" if your doctor has advised you to fortify your milk by adding cereal to it.
Bundles:
They sell bundles too that are a significant price savings if you and your baby end up loving this brand. The bundles come with two 5 ounce bottles, two 8 ounce bottles, and two of each nipple flow rate (slow, medium, and fast).
---
Dr. Brown's Natural Flow® Anti-Colic Options Baby Bottles
What We Love
Dr. Brown's bottles are well-known in the baby bottle game and there's more than one decent option produced by this company. We've tried a few of their products ourselves.
Breastfeeding:
The natural flow nipples are designed to be used for breastfed babies to be able to take both bottles and breast, but they didn't work for our breastfed child. With that being said, there are thousands of reviews that state they DO in fact work for babies to take both, so it's probably worth trying if you haven't found the right bottle yet.
Our one child that preferred this bottle was primarily fed pumped milk before switching to formula.
We also found that this bottle seemed to help the most with gas after we switched to formula.
Most importantly: They're clinically proven to reduce spit-up, colic, and gas.
We tried the wide neck options as well and found them more comfortable to use as the parent, but our child preferred the narrow bottles for reasons unknown. (Wide neck options include 5 ounces and 9 ounces.)
We love that Dr. Brown's bottles have six different nipple options from preemie through y-cut to get the perfect speed for each child at every age without having to switch systems, bottles or brands.
This set is dishwasher and sterilizer safe, BPA free, and fits on most breast pumps, making feeding time easy.
What To Know
These bottles hold up great in storage and we used (or tried) them with all three of our children.
Extra parts:
The extra parts are a pain to wash and assembling the bottle takes both time and attention (not awesome in the middle of the night), so they weren't our favorite choice and we were honestly relieved that only one of our kids preferred them.
This narrow body option comes in 2 ounces, 4 ounces, and 8 ounces in multiple colors and patterns, so there are plenty of options to choose from.
Plenty of options:
They have slow feeder options for newborns, extra small preemie bottles, an array of gift set options to choose from, glass bottle options if you prefer that over plastic bottles, and plenty of replacement parts or nipple upgrade options.
These bottles hold up great in storage and we used (or tried) with all three of our children.
The extra parts are a pain to wash and assembling the bottle takes both time and attention (not awesome in the middle of the night), so they weren't our favorite choice and we were honestly relieved that only one of our kids preferred them.
This narrow body option comes in 2 ounces, 4 ounces, and 8 ounces in multiple colors and patterns, so there are plenty of options to choose from.
Sets:
Their "all in one" gift set is surprisingly comprehensive with additional things like a bottle warmer, pacifiers and clips, sterilizer bags and much more.
Plus, 91% of Amazon reviewers give it a 5 star rating.
---
NUK Smooth Flow Anti Colic Baby Bottle
What We Love
We love all the options this bottle comes with from 5 ounces to 10 ounces (bigger than the usual 8 oz), you can buy it in singles, 3 packs, 4 packs, 6 packs, or value bundles.
They also come in a variety of patterns for personal preference and include official Disney licensed Mickey and Minnie options.
Easy To Use:
We didn't have any issues with these bottles leaking, they're super easy to wash and sterilize with their standard shape and no extra parts, they feel "normal" in the hand, and the caps actually stayed on well while traveling in a diaper bag.
The nipple flow rates seemed good, not too fast or two slow, but worked well for paced feeding; If you're not aware of what paced or controlled feeding is, it's where you don't let your child gulp it all down quickly in one go, so that they either won't develop a preference over the bottle to the breast, or helps to prevent spit up for babies that tend to eat too fast and bring a lot back up.
Two of our kids accepted these, but only one of them really liked it, so the unique shape is probably going to be up to your child's personal preference as well.
What To Know
Good to know: Nuk did a study in 2019 and found that 98% of babies (145 tested) accepted this bottle.
The NUK Smooth Flow Anti Colic baby bottle is a great choice for parents who want a bottle that helps reduce colic. The smooth-flow nipple design allows your baby to control the milk flow, making feeding easier and more comfortable. It works really well for intentional pace feeding as well.
The SafeTemp Indication thermometer icon on the Bottle also changes color when the milk is too hot, helping to ensure your baby is safe and comfortable during mealtime. The wide-neck Bottle makes it easy to clean and dishwasher safe (top rack only).
---
MAM Easy Start Anti-Colic Bottle
What We Love
The Easy Start Anti-Colic bottles have a flatter designed nipple and brim that allows your little one to latch on more easily during meal time.
The vented base slows down the flow rate, reducing the risk of colic symptoms while eliminating bubbles that cause gas, colic & reflux.
Sterilizer:
We used our regular microwavable bottle sterilizer with these just out of habit, but think that it's really cool how these bottles also feature a self-sterilizing construction, meaning you don't need to purchase a separate sterilizer, you can put the bottle in the microwave (following instructions) to sterilize it by itself. This is super helpful if you're traveling and don't have the room to be lugging around a bottle sterilizer.
Only one of our children liked these bottles, but a second one sometimes accept them depending on their mood. We definitely can see how the flatter shape would seem/feel more natural.
Their vented bottom system works well, but we did have more than one incident where the bottom wasn't screwed on the threads correctly, and there was some leaking, so that's something to keep in mind. However, it doesn't seem like it's a common complaint in the reviews, so it could have been a personal issue.
What To Know
Studies:
MAM has done multiple studies to prove the quality of this bottle system including one done in 2009-2020 that included over 1500 babies and had results of 94% nipple acceptance rate.
They did studies in Austria and the US in 2010 & 2011 that tested 108 colicky babies and the reported results showed that 80% of parents reported less colic after using these bottles.
The anti-colic version of MAM bottles come in 5 ounces or 9 ounces with a slow flow nipple or medium flow nipple, but you can purchase extra slow flow options, slow flow, medium flow, fast flow, and extra fast options separately in packs of two.
They come in pink, grey, or blue design options currently:
---
Tommee Tippee Advanced Anti-Colic Bottles
What We Love
These weren't our favorite option, primarily because of the extra parts that require careful assembly and washing with a brush small enough to fit inside the tube- basically the same reason we (parents) didn't love the Dr. Brown's bottles.
We like that their unique anti-colic venting system is designed to pull air bubbles away from the milk, reducing air intake, reflux and colic symptoms. Many other parents agree that this straw system seems to work better than similar alternatives.
We can appreciate the special heat-sensing technology used to turn the straw pink if the milk or formula is too hot to safely feed to your baby, especially at night when you're more prone to making mistakes.
What To Know
Studies:
They did studies in 2021 that showed 84% of moms who were tested said that these bottles had successfully reduced their baby's colic symptoms and that 95% of parents would recommend these anti-colic bottles to other parents.
The venting tube features a heat-sensing strip that turns pink when the milk or formula is too hot to safely feed.
These bottles are BPA-free and phthalate-free materials for safety reassurance.
They come in 5 ounce options and 9 ounce options, singles, doubles, sets of 3, sets of 4, and gift sets, with a variety of colors and patterns.
Flexibility:
If you end up switching from the anti-colic to the "closer to nature" as your child ages, you'll also have the option of glass or silicone bottles for maximum flexibility in personal preferences.
Gift Set Options:
The Tommee Tippee Advanced Anti-Colic Gift set options are highly rated and great package deals if this is a bottle your child loves:
---
Philips AVENT Anti-Colic Baby Bottles with AirFree Vent
What We Love
We used Avent bottles with two of our children successfully, but not these particular anti colic bottles. We're including them based on the popularity and rating they've received online from other parents.
You can buy them as singles, doubles, or a pack of four. They come in 4 ounces, 9 ounces, and 11 ounces for the babies that need larger bottles. At this time the color options are clear, blue, or pink.
Unique:
Their venting system keeps the nipple full of milk, even when the bottle is horizontal, making it ideal for pace feeding, and an upright more natural position feeding than a traditional bottle, all way minimizing air bubbles and colic symptoms. This is ideal for breastfed babies and gassy babies alike.
What To Know
They have four flow rate nipple options to choose from as well as an option to convert them to sippy cups as your baby grows.
Gift Sets:
They sell two options right now for anti-colic gift sets that also come with their extremely popular "Snuggle pacifier holder" and our children's favorite pacifier.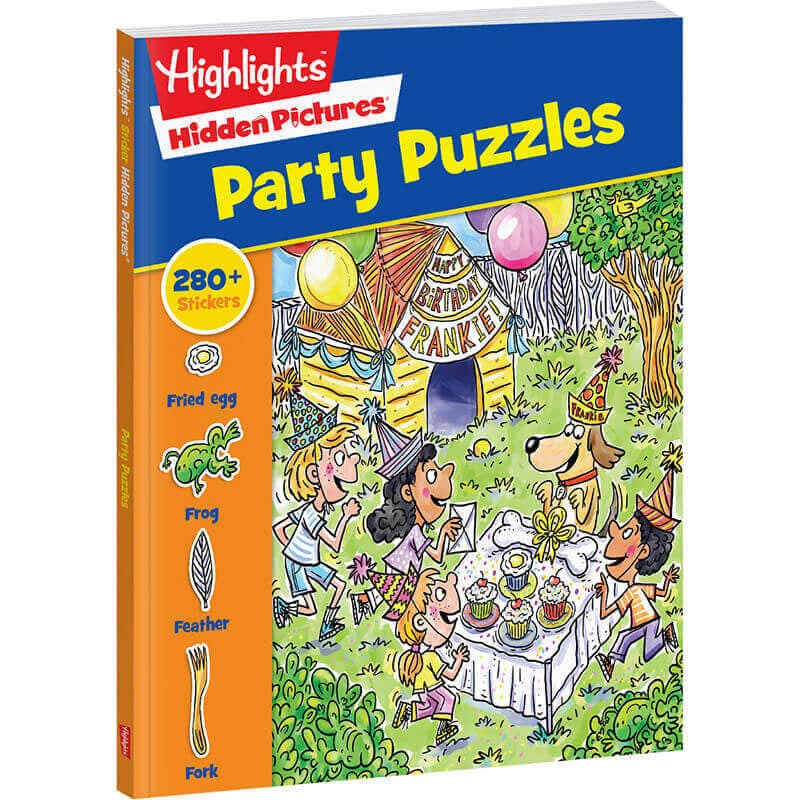 In Conclusion
Choosing the best bottle for your baby is an important decision, but not easy, especially if you're first time parents. We have listed some of the best baby bottles here today, looking at features like the best baby bottle nipples, best venting options, easiest to clean, easiest to assemble, comfort in the hand, and consumer ratings. Hopefully, you can grab an option or two from this list and find the perfect choice for your family, just make sure you grab a bottle brush while you're at it!
Related Articles:
Questions and Answers
Which Bottle is closest to breastfeeding?
When it comes to feeding your little one, you want to make sure they're getting the best nutrition possible. For many moms, that means breastfeeding. But what if you're not able to breastfeed for whatever reason? Or what if you want to give your partner or a caregiver the chance to feed your baby too?
That's where baby bottles come in. There are so many different types and brands out there, it can be overwhelming to choose and expensive to try them all. Here's some things to keep in mind:
You want to look for a bottle that has a slow flow. Breast milk doesn't come out in a fast stream like many bottle nipples do, so you want to make sure your baby is able to control the flow of milk as they would during breastfeeding and not get too "lazy" while eating that they develop a preference for bottles over breast.
You'll want to look for a bottle that has a nipple that's shaped like a breast. Some nipples are more round or flat, but others are designed to mimic the shape of a real breast. This can help your baby latch onto the bottle more easily and feel more comfortable during feeding.
You'll also want to consider a bottle that has some kind of anti-colic technology. Breastfeeding naturally reduces the amount of air your baby swallows, but with a bottle, it's easier for them to take in more air, which can lead to discomfort and fussiness. Look for bottles that have vents or other features that help reduce the amount of air getting mixed in while eating.
So, which bottle is closest to breastfeeding? Well, there are a few options out there that meet these criteria, but ultimately there's no "right answer". Some popular choices include the Tommee Tippee Closer to Nature bottles, the Comotomo bottles, and the Nuk Smooth Flow bottles, but there are many others available that may work well too.
The most important thing is to find a bottle that your baby is comfortable with and that works well for your family's needs. And remember, whether you're breastfeeding, bottle-feeding, or a combination of the two, what matters most is that your baby is getting the nutrition and love they need to thrive.
What kind of nipples should I get?
When choosing a nipple for your baby, make sure it is the right size, shape, and flow rate. The right nipple can help make feeding more comfortable with a better latch. Look for nipples made from soft silicone that mimic the natural shape of a breast.
When considering the flow rate of the nipple, know that if it's too fast, your baby may choke or overfeed; if it's too slow, your baby may become frustrated and uncomfortable. Most nipples come in various flow rates so that you can choose the best one for your baby and a guide to know what you should be using and when you should be switching to another rate.
How do I know when my baby needs a bigger bottle?
As your baby grows, you may need to transition them into a bigger bottle, but that's not always the case. Babies who are bottle fed breastmilk often never drink more than 4-6 ounces at a time. When your baby drinks more than 5 ounces of formula or breastmilk in one feeding session, you'll know it is time to switch to a larger bottle.
You should also look for signs that the current nipple may not be too slow. If your baby has difficulty latching on or seems frustrated during a feeding session, it may be time to switch to a different nipple or a faster pace nipple.
Do you recommend glass baby bottles or silicone bottles?
When it comes to baby bottles, there are some specific benefits to consider for both glass and silicone options:
Glass Baby Bottles:
Glass is a non-porous material, so it does not absorb odors or flavors, making it easier to clean and reuse for multiple feedings.
Glass bottles are generally considered more environmentally friendly as they can be recycled endlessly and do not release harmful chemicals into the environment when they break down.
Glass is a natural material that does not contain any chemicals that could potentially leach into the contents of the bottle, which is important for baby's health.
Glass baby bottles are also heat-resistant, which makes them suitable for holding hot liquids.
Silicone Baby Bottles:
Silicone baby bottles are typically lighter than glass bottles, which makes them easier to hold and transport for feeding.
They are also more durable and less likely to break if dropped, which is a common occurrence with baby bottles.
Many silicone baby bottles are designed with collapsible or soft body options, making them easier for baby to hold and manipulate during feedings.
In summary, both options are probably safer than a plastic bottle, but glass baby bottles for offer benefits such as environmental friendliness, durability, and heat resistance, while silicone baby bottles offer benefits such as flexibility, lightness, and ease of use for baby. Ultimately, the best choice will depend on your individual needs and preferences.
What is Avent's Natural baby bottle?
The Philips Avent Natural baby bottle is designed with your baby's natural feeding habits in mind. It's glass instead of bpa free plastic and has an easy-to-hold shape. The Natural Response nipple allows your little one to control the pace of the milk, just like they do when breastfeeding.
Made from premium quality borosilicate glass, this bottle is not only BPA-free but also heat and thermal shock resistant. This means you can safely store it in the fridge or warm it up without worrying about it cracking. Plus, it's easy to clean and sterilize!
The wide breast-shaped nipple has a soft feel that mimics the shape and feel of a breast, making it easy to combine breast and bottle feeding. With its "no-drip design", you won't have to worry about losing any precious milk from the tip of the bottle. The nipple comes as Flow 2 or Flow 3, depending on the size bottle you buy, which is perfect for growing babies.
The anti-colic valve is designed to reduce colic and discomfort by sending air away from your baby's tummy.
The Glass Natural bottles won the 2022 Feeding Awards from What To Expect.