Reading books with your 4-year-old can be an incredible experience for both of you. Not only does it help them learn and grow, but it also strengthens a bond between parent and child as you share stories that ignite imaginations.
Whether they've just found a love for books or already have quite the collection on their bookshelves, we have put together a list of some of the best books for 4-year-olds around so you can find something perfect for your little one!
From beloved classics to delightful new titles, there is sure to be something that will capture your child's attention and enrich their lives through meaningful stories.
---
If you're in a hurry, here's the links to our recommendations real quick:
Otherwise, keep scrolling to learn about the books and why we chose them!
---
How do we choose the product on our list?
First, we look for books appropriate for 4-year-olds with age-appropriate language, topics, and themes. We also factor in reviews from experts and parents to ensure each book has been thoroughly vetted before making it onto our list.
Additionally, we consider the latest trends in children's classics literature to ensure that the titles we choose are well-loved but also offer something new and exciting.
---
Luna Muna by Kellie Gerardi
Why We Love It
This book is perfect for any little kid who dreams of becoming an astronaut. The vivid illustrations and Luna's adventures will capture your child's imagination. This would make a great gift for any aspiring astronaut or space lover!
What You Need to Know Before You Buy It
90% of reviewers give this new book a 5/5!
Special Features: Includes a fun space quiz at the end of the book and a star map showing Luna Muna's amazing journey!
---
Dragons Love Farts by Hollywood Kay
Why We Love It
Dragons Love Farts is a hilarious story that is perfect for any child who loves silly humor (and what young child doesn't?) The illustrations are detailed, vibrant, fun, and creative, and the storyline will keep your kids engaged from beginning to end. If your kid enjoyed "Dragons Love Tacos" they'll likely love this one even more!
What You Need to Know Before You Buy It
The illustrations are truly wonderful and you'll find new things you've missed searching the pages time and time again.
The pages all have rhyming text that keeps it moving along, while each page shows a different scene, tying in fun things like pirate ships, Woodstock, space, cavemen, classic fairytales, and more in a magically seamless fashion.
---
Shark Lady by Jess Keating
Why We Love It
We love that this book tells the true story of Eugenie Clark, a fearless scientist who dedicated her life to studying sharks. It's an inspiring tale of how she overcame obstacles and pushed boundaries in order to make groundbreaking discoveries about the ocean's most feared predators. The illustrations are beautiful and captivating, making it easy for readers to get lost in the story.
What You Need to Know Before You Buy It
This book is appropriate for all ages, it doesn't show any scary scenes, or mention anything that might frighten a child away from swimming. In fact, it offers insights into sharks that your child (and possibly you) may not be aware of, that actually makes them seem much more interesting and less terrifying.
Overall, Shark Lady is an inspiring story that will leave readers feeling empowered and hopeful about their own potential to make a difference in the world.
Out of almost 2,000 Amazon reviews, this book has an impressive 4.9/5 rating!
---
A Collection of Stories for 4-Year-Olds
Why We Love It
This collection of stories and rhymes is the perfect way to encourage toddlers to listen, learn, and interact with books. The playful illustrations and easy-to-read format make it a great addition to any library. Not only does this book provide hours of entertainment for your 4-year-old, but it also helps them develop important early literacy skills. With this collection, you will be able to help your little one build a strong foundation for a lifelong love of reading. A great way to celebrate any 4-year-old.
What You Need to Know Before You Buy It
This book is designed for 4-year-olds (as the title suggests), but can be appropriate for children 2-8 depending on the child in question.
The stories and rhymes in the collection are carefully selected and edited to be age-appropriate and engaging, but we found the 2-year old edition to be more appropriate for 3-4 years in our home, due to the length of some of the fairytales chosen.
The format of this book makes it ideal for travel, as the pages and stories are short, easy to read, and can be adjusted depending on how much time is available. If you want just one (large) book to pack, this will give you the variety of stories to keep everyone entertained night after night.
The collection includes classic stories, fairy tales, and nursery rhymes that will likely become a bedtime favorite.
---
Puppy Dog Pals 5-Minute Stories
The Puppy Dog Pals star in this treasury of stories that are each the perfect length for reading aloud in five minutes (or a bit longer)! Like our recommendation above, this collection is ideal for a traveling or just a great addition for bedtime, story time, or anytime!
Why We Love It
All of our three kids were obsessed with Bingo and Rolly at some point or another and this book has the exact illustrations to match the fun Disney show.
We love that these stories are the perfect length for reading aloud in five minutes (as the title suggests), but if you have kids as inquisitive as ours, it may take a few extra minutes. The stories are fun and engaging, with plenty of adventure and excitement to keep kids entertained.
What You Need to Know Before You Buy It
These stories are designed for children ages 3-7. They feature Bingo and Rolly, two lovable pups from the Disney show Puppy Dog Pals, who embark on exciting adventures together. The stories include all the favorite characters like Bob, A.R.F., Hissy, and more. Each story is completely different with imagination-fueled themes like travel, space, and Father's day, but all of them are full of fun and laughter!
If you have little dog lovers in your house, make sure to download our free printable dog-themed kids activity sheets here:
---
A Frog Ate My Sandwich by Christine Durkin
Why We Love It
A Frog Ate My Sandwich is a delightful story that will keep your little girl or boy laughing. The illustrations are vibrant and engaging, and the storyline is a silly fun adventure that your child will easily be able to engage with.
What You Need to Know Before You Buy It
This story follows a pair of best friends adventure with a friendly frog that hops a ride to school one day.
This newer book is already a best seller and in the top 100 for Children's Mysteries on Amazon!
The illustrations are done in a more life-like cartoon style that has reviewers in love with the artwork!
---
Girls Like Me by Valerie Thompkins
Why We Love It
We all want our children to have the best start in life and to be inspired to reach for their dreams. That's why we love "Girls Like Me" by Valerie Thompkins! This inspiring picture book is designed to shape the future for readers and encourage them to explore occupations from an early age.
What You Need to Know Before You Buy It
We love that this book is a fun and engaging way to introduce young girls to different career paths. It follows the journey of a curly-haired little girl who explores professions such as an astronaut, CEO, engineer, pilot, and more. The illustrations are vibrant and captivating; they bring each profession to life in a way that will capture any child's imagination.
The book also emphasizes the importance of self-confidence and resilience in achieving one's goals. It encourages children to believe in themselves and never give up on their dreams no matter what obstacles they may face along the way.
---
What Should Danny Do? by Ganit & Adir Levy
Why We Love It
This is a the definition of an engaging story! What Should Danny Do? helps teach children that their choices make their day, and can  ultimately shape their lives. Through a fun "choose your own story" format, young kids are encouraged to make positive decisions and think through each choice's consequences.
This engaging read-aloud 9-1 storybook makes it easy for parents and teachers to help children understand and apply life lessons to their everyday lives through allowing them to see the natural consequences of poor decisions they may make.
What You Need to Know Before You Buy It
This is a number one best seller on Amazon with almost 23,000 reviews and 85% of reviewers giving it a 5/5 rating!
Designed to be read aloud, allowing parent and child to explore the different choices and outcomes together.
Encourages little kids to think through their decisions at a level they can understand in scenarios they can relate to.
This book is a great way to initiate potentially difficult conversations about life and our choices.  ​
---
Animal Friends by Jane Werner Watson
Why We Love It
Animal Friends is a sweet little book for 4-year-olds and young children that love cats, dogs, and all the other animals. This classic book is part of the Little Golden Books originally published in 1966 that's still fun for kids today. The story follows a group of animals that were living happily together in a house in the woods, but couldn't settle on which food to eat to please them all, so they ended up finding the perfect homes for all of them.
What You Need to Know Before You Buy It
This is a book that has endured generations and parents,  grandparents, and even great-grandparents may remember reading this. It's one that you can box away to share with following generations to come as well.
The classic beautiful illustrations are a Golden Book  hallmark and our favorite part of the story.
Although the book is appropriate for all ages, the ending surprised us as the animals found "perfect homes" separate from each other instead of finding a way to continue living together in a more satisfactory way. It's probably not something a young child would pick up on, but we felt it was worth noting.
---
75 Years of Little Golden Books: 1942-2017: A Commemorative Set of 12 Best-Loved Books
Little Golden Books have been a part of childhood for generations, and this commemorative set celebrates 75 years of beloved stories. This special edition includes 12 classic titles, all beautifully illustrated and sure to bring back fond memories.
Why We Love It
This isn't technically one book, we understand that, but upon reliving our love of the Little Golden Book classics with "Animal Friends" (mentioned above), we stumbled across this set and had to include it in the list today.
This collection is perfect for parents who want to share the books they grew up with with their own children. It features the bestselling picture book of all time, The Poky Little Puppy, as well as a newly illustrated favorite, The Whispering Rabbit. Plus, each book is bound in an iconic and beautiful gold foil cover that will look great on any bookshelf.
What You Need to Know Before You Buy It
The full set includes: The Poky Little Puppy, The Three Bears, I Can Fly, The Blue Book of Fairy Tales, The Sailor Dog, Wonders of Nature, Scuffy the Tugboat,  A Day at the Seashore, Katie the Kitten, I Am a Bunny, I'm a Truck,  and The Whispering Rabbit.
The box set also includes a poster that highlights the history of Golden Books. It's a great way to learn about the stories behind these beloved books and appreciate them even more!
---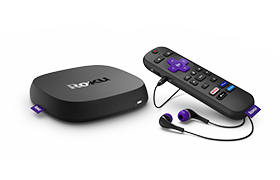 IN CONCLUSION
Books are a great way to help your 4-year-old develop cognitive skills, social skills, and emotional intelligence. The 10 kids' books we've highlighted here today are some of the best options available, but ultimately the book you choose should be based on your child's own interests and reading level.
If you're looking for more than we've listed and are unsure of where to start, ask your child's teacher or local librarian for recommendations. With so many wonderful choices, it's easy to find the perfect book for your 4-year-old.
---
If you're interested in board books for readers younger than four, see our recommendations here:
If you're interested in more than just books for you littles, check out our free kids activity sheets:
---
QUESTIONS AND ANSWERS
How can I choose books that are appropriate for my 4-year-old?
When selecting a book for a 4-year-old, it's important to consider each book's content, illustrations, and language. Look for books that have bright, vibrant illustrations and stories with simple sentences and age-appropriate themes.
Books are great as they allow parents and teachers to explore different choices with the child and discuss life lessons in a fun, engaging way.
Additionally, reading stories together can help develop language skills, foster imagination, and encourage conversations about important topics.
What are some tips for young readers?
When reading to or with a young child, it's important to make the experience fun and engaging. It can help to pause throughout the story and ask questions about what has happened or invite your child to add their own ideas to the story for younger readers to make important connections to their own lives.
For early readers, talking about the characters in terms of how they have made their choices can also be a great way to introduce conversations about making good decisions themselves.
What are some benefits of reading with my 4-year old?
First off, reading together can help build your child's vocabulary and language skills. They'll be exposed to all sorts of new words and concepts that they might not come across in their day-to-day life. Plus, it can help improve their listening and comprehension skills too!
Reading with your little one can also help foster a love of learning and a curiosity about the world around them. It can open up new ideas and spark their imagination, which can be super important for their overall growth and development.
And let's not forget about the emotional benefits of reading together. Snuggling up with a good book can be a comforting and calming experience for both you and your kiddo. It can help them feel safe and loved, which is crucial for their emotional well-being.
Essentially, reading with your 4-year-old can have all sorts of benefits, from building language skills to fostering a love of learning to providing emotional comfort...don't you just want to go grab a book right now!?!
What are some fun ways to make reading with my 4-year-old more enjoyable?
Fun ways to make reading with your 4-year-old more enjoyable include:
• Inviting them to act out or draw the characters in the classic story. It's a common practice in public education to ask students to draw some element (chosen by the teacher) from the story after it's read. This acts as both a sort of quiz to see if they were paying attention as well as a way to further cement the story and morals into the child's brain.
• Creating a game where you take turns making up different outcomes for what could happen next in the story, what they would have done differently, or what would happen if the characters made some other choices/had different experiences (silly or serious).
• Asking open-ended questions about what they think should happen next in the story and why- this one might surprise you!
• Making up a song or poem about the story or characters- this takes more effort for most of us, but can definitely be a fun experience for caregiver and child alike.
• Reading together in different locations such as outdoors, on the couch, front porch, under a blanket fort, or in their bedroom.​​​ Changing up the location can add an element of fun for you kid that gets them excited to read, even though it's really no extra effort for you. ​
How can I help my 4-year-old if they seem to be struggling with reading?
It can be tough to see your little one struggling with reading, but the good news is that there are plenty of ways you can help them out!
It's important to make sure you're creating a positive and supportive environment for your child. Let them know that it's okay to make mistakes and that you're there to help them learn.
One thing you can do is to practice reading with your child regularly. Choose books that are at their reading level and work on sounding out words together. You can also try having your child read to you, and be sure to praise them for their efforts.
It's also a good idea to try and identify any areas where your child may be struggling. For example, if they're having trouble with certain letter sounds, you can focus on practicing those specifically. And if they seem to be getting frustrated, take a break and come back to it later. Additionally, speaking with your child's teacher or a literacy expert can help identify potential reading obstacles and find ways to get around them. ​
Finally, be on the lookout for any signs of anxiety or stress related to reading. Your child may be anxious about reading, which can make it harder for them to learn. If you notice any signs of anxiety, such as changes in eating habits or frequent meltdowns, you can work on teaching your child some coping strategies, like deep breathing or other relaxation techniques. Remember to always consult with a professional if you have concerns about your child's mental health.
What are some of the best ways to encourage my 4-year-old to keep reading?
Encouraging a 4-year-old to keep reading can be done in many different ways. Books with interesting and engaging stories, characters, and bright illustrations can help spark their interest.
Taking trips to the library or bookstores, creating themed reading days, having regular family story times, and setting up a reading nook in the home can all help to encourage your child to keep reading.
Finally, praising them for their efforts, no matter how small they may be, will also help to foster a love of reading and learning in your child.​ Let them know how much you enjoy reading with them, that you're happy you can share a love of books with them, and that you're proud of them for their time and effort spent reading. ​