Are you ready for a vacation with your little bundle of joy? Well, let me tell you, it can be a pretty wild ride! But don't worry; with a little bit of planning and preparation, you and your baby will be jet-setting in no time.
Now, some of you might be thinking, "But my baby is just a little newborn; how can they possibly handle a vacation?" Here's the thing: those little ones are surprisingly well-behaved on long travels. They handle noise and commotion well (generally) and they aren't usually too pick about where they sleep. You won't hear any cries of "I'm bored!" or "How much longer?" either. Just remember, they may require more care and attention, so pack extra diapers, spare clothes, pacifiers, etc and plan on taking lots of breaks.
But if you're looking for a little more excitement, wait until your baby is around six or seven months old. That's when they start to become curious little explorers and are excited to check out new places. Just ensure you have plenty of stimulating activities planned for the journey; otherwise, you might end up with a bored and fussy baby. There are plenty of great travel toys for babies that will be easy to pack and tote around though, so if you're prepared, there's no reason to worry.
And let's not forget about the toddler stage. Oh, the joys of traveling with a toddler! They're little independent explorers who tend to run off down corridors or open doors unsupervised. Not all of them are wary of strangers either. So, bring along plenty of activities that you can stash in the diaper bag to keep them entertained, twice as many snacks as you think reasonable, and keep a watchful eye on them at all times.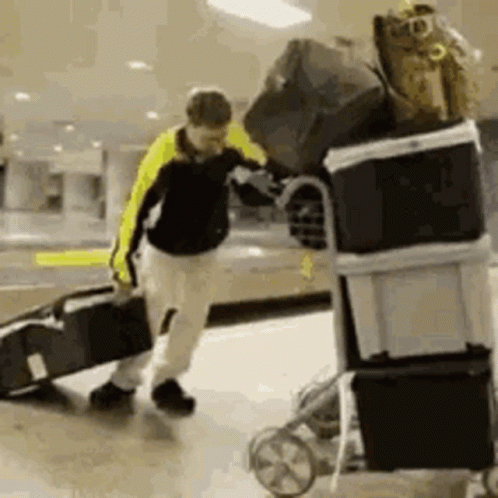 When traveling with infants, toddlers, and children, it's important to keep a few things in mind to ensure a smooth and enjoyable trip for everyone:
Pack essentials
Diapers, wipes, formula or breast milk, extra clothes, and a comfortable baby carrier are all must-haves for infants. For toddlers and children, bring along extra clothes and snacks. (See our article on essentials for traveling with a baby here.)
Plan for rest and sleep
Infants and toddlers will need regular naps and bedtimes, so try to plan your itinerary around those times. Also, consider bringing a portable crib or travel bed for your little one to sleep in. It doesn't have to be fancy and you can get pretty creative here for your older toddlers. A portable blackout curtain can make a huge difference if you have a light-sensitive sleeper. If they're used to sleep music, either bring it with or play something on your phone to replicate their preferred sleep environment.
Bring entertainment
Pack books, toys, and games to keep your little ones entertained during the trip. Consider bringing a tablet or portable DVD player for longer journeys.
Be prepared for messes
Whether it's a diaper blowout or a spilled drink, be prepared for messes with extra clothes, wipes, and a small towel. Garbage bags, a designated place to put dirty bottles or sippy cups, and a travel stain remover are all good ideas. If you're not sure whether or not your little one gets carsick, try to plan ahead for that. We've had multiple "episodes" in our van and it's definitely easier if you've got everything you need to clean up, change your child's clothes, and freshen up the air in the vehicle ASAP.
Remember the baby gear
This might sound like a silly reminder, but don't forget to bring along important baby gear like a stroller/wagon, car seat, and baby carrier. If you're flying, check with the airline to see what their policies are for bringing these items on board. Depending on where you're going, and how often you plan to fly, it's probably worth considering purchasing a slimmer car seat for the plane, and a smaller/lighter compact stroller.  Our first family flight involved more baggage than two adults could reasonably carry, and we didn't realize it until too late. Let's just say there were some strained muscles for a few days.
Be flexible
Traveling with kids can be (i.e. pretty much always is) unpredictable, so try to be flexible and go with the flow. Remember that things might not always go according to plan, and that's okay. If you're new parents, you'll probably be super excited about "first" everything and "making memories", but it's helpful to keep in mind that you don't have to do everything in Instagram-worthy style for it to be a success. If things go wrong or plan change, try and find humor in the stress. You probably won't remember everything you did or didn't do, but you'll remember whether or not you were stressed and snappy vs calm and adventurous.
Have fun
Above all, remember to have fun and enjoy the trip with your mini-me's. Take lots of pictures and create lasting memories together as a family. If you can't take lots of pictures, while having a good time (uncooperative children, dead battery, poor weather, etc), prioritize the fun. Pictures are great for looking back, but if you're not enjoying yourself, why bother remembering anyway?
What Are Some Common Challenges
Traveling with an infant or young child can present a number of challenges. Some common ones include:
Sleep schedule disruption
Infants and young children have regular nap and bedtime schedules that can be disrupted when traveling, leading to fussiness and fatigue.
Feeding and diapering
Infants and young children require regular feeding and diapering, which can be difficult to manage when on the go.
Entertainment
Keeping infants and young children entertained during a trip can be challenging, especially on long journeys.
Safety
Young children are more prone to accidents and injuries, and keeping them safe in unfamiliar surroundings can be difficult.
Carrying and transporting gear
Infants and young children require a lot of gear, such as strollers, car seats, and baby carriers, which can be heavy and difficult to transport.
Limited mobility
Infants and young children are less mobile, which can limit the types of activities and places you can visit on a trip.
Flexibility
Traveling with young children can be unpredictable and require a great deal of flexibility, as they can get sick or have unexpected needs during the trip.
Lack of patience
Some people traveling with young children may need more patience to deal with the added stress and uncertainty of traveling with kids.
How to Make Traveling with Infants and Toddlers a Breeze
When traveling with infants and toddlers, limited mobility can be a challenge. Here are some things that people can do to help:
Use a stroller or baby carrier
Strollers and baby carriers can make it easier to get around with an infant or toddler, as they can be used to transport the child and their gear. Wagon strollers are a popular growing trend simply because they're much more flexible than your classic stroller.
Bring a lightweight umbrella stroller
These strollers are easy to maneuver and can be a great option for traveling, as they are typically lightweight and easy to fold. They likely won't have some of the features you love, like snack trays, cup holders, and a storage bin, so they're probably not the best option for hauling a bunch of stuff around all day. However, if you can comfortably carry everything you need, they're much easier to travel with.
Rent baby equipment
Some destinations offer equipment rental services for baby gear, such as strollers, car seats, and even baby carriers. Renting strollers at Disney World for example is a very popular option, but is available at many different parks and attractions. It's not something you want to assume will be available (even Disney requires reservations in advance), but definitely something to look into before packing for your trip.
Consider a baby-wearing device
Baby-wearing devices such as slings or wraps can be helpful for carrying an infant or toddler hands-free, making it easier to navigate unfamiliar surroundings. There are many styles and brands available, so what will work best for your family will depend on the details of your vacation and your personal preferences.
Plan for rest and relaxation
Plan your itinerary with regular rest and relaxation time for both you and your child so that you can take a break from the activity and give your child a chance to rest as well. If you're new to traveling with kids, double whatever time you estimate should be reasonable for breaks. The excitement of traveling can wear everyone down faster-than-normal, even if you're not doing strenuous activities. It's better to do less, comfortably, than to try and pack the most in and end up with the whole family feeling miserable.
Bring a portable playpen: Depending on your little ones age, a portable playpen can provide a safe and familiar place for your child to play and rest, even when you're on the go.
Be mindful of your accommodations: When choosing a place to stay, consider options that will accommodate the needs of your child—for example, a hotel room with a crib or a vacation rental with room to play.
Be prepared for emergencies: Always bring a first-aid kit and be prepared to react to any unexpected situations that may arise during your travel.
Don't be afraid to ask for help: Sometimes, it can be helpful to ask strangers or locals for help or directions when traveling with young children. They'll likely have some different (probably even better) suggestions than a guidebook.
Self-Care for Parents: A Necessity for Being the Best Version of Yourself
Taking a family vacation requires a great deal of patience, regardless of your children's age, but with infants and young children, even more patience than expected may be needed for parents. To help combat this, here are some tips:
Prioritize Self-Care
Make sure to carve out time during the trip for yourself to rest, relax and unwind. This can help prevent feelings of fatigue or frustration, which often lead to impatience when dealing with young kids. Remember, a few extra 15-minute breaks to keep calm and centered the whole day will be far more valuable than whatever activity you might have squeezed into that hour.
Anticipate Challenges
Preparing mentally for situations that could potentially lead to frustration or stress is key in battling a lack of patience. Try planning ahead by bringing activities or snacks that you know will keep your kids entertained during long car rides or plane delays. I know we've already said this multiple times, so it probably feels repetitive, but like snacks themselves, it's hard to overdue when planning for a vacation. 😅
Take Timeouts
If you're feeling overwhelmed, taking a break from the situation and stepping away for a few minutes to collect yourself before returning to the fray is okay. Taking some time out helps refocus and recharge so that you can address your family's needs more patiently. If you or your partner have a history with getting overwhelmed traveling or doing family events, make sure to talk about this ahead of time.
It's a good idea to have a "code phrase" where one partner can gently urge the other to take a break if they're getting too tense, without embarrassing them or starting an argument. Something as simple as "You deserve 5 minutes to relax, would you like to take that break while I do/get X for the kids? We'll be right here when you're ready!" can save the day if timed right.  
Talking about it ahead of time is valuable because something you think is said in an understanding and supportive tone may sound mocking or condescending to the overwhelmed partner if they're not expecting it. Communicating is key.
Talk It Out
Finally, don't be afraid to talk about your feelings with your partner or someone who understands your feelings. Talking openly and honestly about our parenting struggles is often one of the best ways to work through them and get perspective on how to deal with issues like our lack of patience, frustrations, and even disappoints while traveling with young kids!
A Wrap-Up of Essential Tips for a Smooth Trip
Traveling with young children is a wonderful experience, but getting it right can be challenging. So what's the best age to take your little one on their first vacation? Let's recap:
From newborns to toddlers, different ages are better suited for specific journeys.
Planning plenty of stimulating activities during the travel itself is key regardless of age (ok, this doesn't actually apply to newborns, but you understand what we mean).
Planning for nap and sleep requirements is critical. This includes the actual time of day, location, and any accessories your child may need to be comfortable.
The equipment you need will depend on where you're going, what age your child is, and your personal preferences. Plan as much as you can ahead to keep things moving smoothly.
Being actively present in the moment is more important than pictures...but pictures are still great if you can accomplish both without undue distress.
You can never pack too many snacks. Even hangry parents can appreciate a baggie of goldfish during a busy day.
So there we have it - there's no single 'right' answer when it comes to finding the perfect age for a family vacation. Whether you're flying abroad or taking a road trip within your own country, use these pros & cons and our top tips as a guide when deciding the best age for your first travel adventure with your baby!

Questions And Answers
What is the best age to travel with a baby?
There is no single "best" age to travel with a baby as every child is different and it depends on the individual child and the specific trip you have planned. Some parents may find that their newborn is a well-behaved traveler, while others may find that their child is more manageable at around six or seven months old when they become more aware of their surroundings and start to notice new things. As the child grows into toddlerhood, they become more independent, which can also bring its own set of advantages when traveling. It's important to consider your own child's personality, needs, and abilities when deciding the best age to travel with them.
How do I deal with jet lag with a baby?
Dealing with jet lag with a baby can be challenging, but there are things you can do to help. Try to time your flight to match your baby's regular sleep schedule to make it easier for them to sleep during the flight. Once you arrive at your destination, expose your baby to natural light during the day to help regulate their sleep patterns. Keep to a consistent feeding schedule and avoid big meals close to bedtime.
What are some tips for traveling with a baby on a cruise?
Traveling with a baby on a cruise can be a fun and memorable experience for the whole family. Here are a few tips to make the journey easier: Pack all the essentials you will need for your baby such as diapers, wipes, formula or breast milk, extra clothes, and a comfortable baby carrier. Check the ship's facilities for baby care essentials, and the availability of cribs, and high chairs. Consider booking a cabin with a balcony for fresh air and a place for the baby to play. Plan your itinerary around your baby's nap and bedtime. Bring along some entertainment such as books, toys, and games to keep your baby occupied.
What are some tips for flying with a baby?
It's important to check with the airline regarding their policies for bringing baby gear such as strollers and car seats on board. To make the flight as comfortable as possible, try to plan it around your baby's nap and bedtime schedule. Bring along entertainment such as books, toys, and games to keep your baby occupied during the flight. Also, checking-in online and using a baby carrier to move through the airport more easily will help. Bring a change of clothes for yourself and the baby in case of any accidents and consider using a baby harness or rein for extra safety in crowded areas. If the airline offers in-flight wifi, you can download some apps or games that can entertain the baby during the flight.